Posted on 12 Jul 2019
Neil Tennant and Chris Lowe - better known as British pop duo Pet Shop Boys - have joined the production team for the upcoming stage adaptation of Hanif Kureishi's My Beautiful Laundrette. The duo will create original music for the show, to help bring the 1980s drama to life.
A Belgrade Theatre Coventry, Curve, Everyman Theatre Cheltenham and Leeds Playhouse co-production, the show will run at the Belgrade from Tuesday 29 October to Saturday 2 November as part of the venue's B2 Season of Love And Belonging.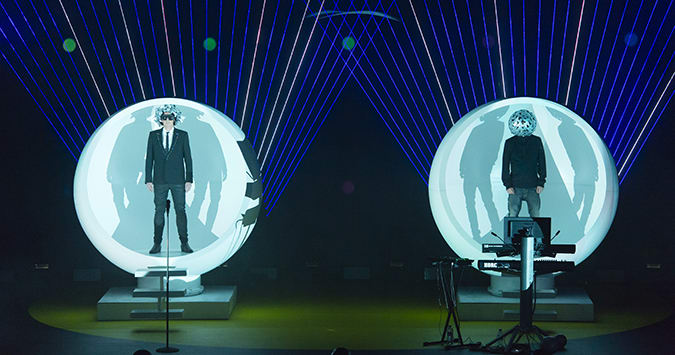 Commenting on the news, Neil Tennant and Chris Lowe said: "It's wonderful to be part of the team bringing My Beautiful Laundrette from the screen to the stage, and we've enjoyed writing mainly instrumental music to be presented within a British Asian context."
Curve Chief Executive Chris Stafford and Artistic Director Nikolai Foster said: "It's a testament to the extraordinary world and characters Hanif has created that Neil and Chris have come on board to compose music for our autumn drama. As the Pet Shop Boys, Tennant and Lowe have created some of the greatest pop tunes ever written, and we're thrilled that they're bringing their astonishing talents to this production.
"Alongside our tremendous acting company and design team led by Grace Smart, it's shaping up to be a very exciting project!"
Set in London during the Thatcher years, My Beautiful Laundrette tells the story of a young British Pakistani named Omar, who transforms his uncle's run-down launderette into a thriving business. After being confronted by a fascist gang, Omar recognises school friend Johnny and uses their history to diffuse the situation. As they renovate the laundrette together, love blossoms between them...
Playing the role of Papa, Omar's father, is Gordon Warnecke, who starred as Omar in Stephen Frears' 1985 film vesion of My Beautiful Laundrette.
Tickets for the show are available to book now by calling the box office on 024 7655 3055 or visiting www.belgrade.co.uk where prices are cheaper. Book for two or more participating shows at once to claim 20% off your ticket price.
Main Picture: My Beautiful Laundrette - Jonny Fines as Johnny & Omar Malik as Omar.
Photography by Ellie Kurttz