Posted on 11 Jun 2019
A public meeting with Birmingham City Council about the future of the gay village's popular Eden Bar has been arranged for the afternoon of Saturday 29 June (2.30pm - 6pm). The meeting will take place at the venue itself, in Sherlock Street.
The meeting has come about as a result of a new planning draft which shows Eden surrounded by new apartments. The event page for the meeting>> https://www.facebook.com/events/1289009951252404/

To submit your views on the development, go to: https://www.birminghambeheard.org.uk/economy/rea-valley-spd/consultation/intro/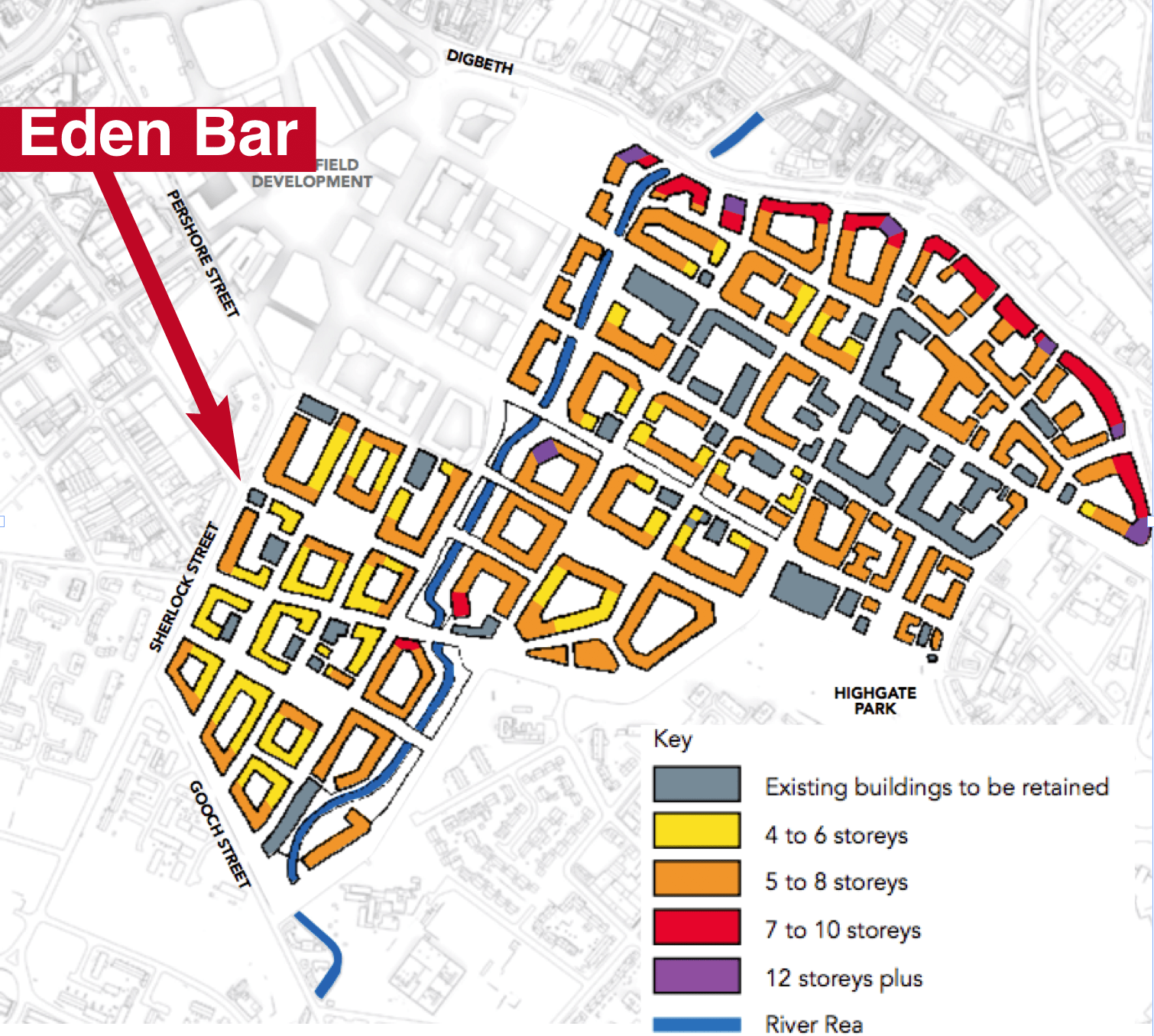 Some of the apartments will be 12 storeys plus
The plans are part of the Rea Valley Urban Quarter Masterplan, which will see a series of mixed-use neighbourhoods, accommodating over 5,000 new homes, being created. The scheme has not yet been approved, and the city council is seeking consultation with the general public over the next few weeks.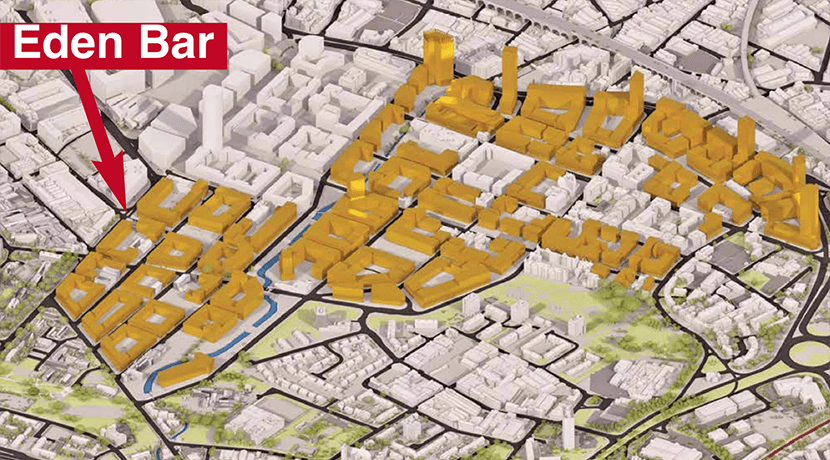 Eden's owners, Garry Prentice and Cal Eden, are concerned that new developments to either side and the rear of the venue would bring complaints from residents about noise levels. This could then lead to the popular bar not having its lease renewed.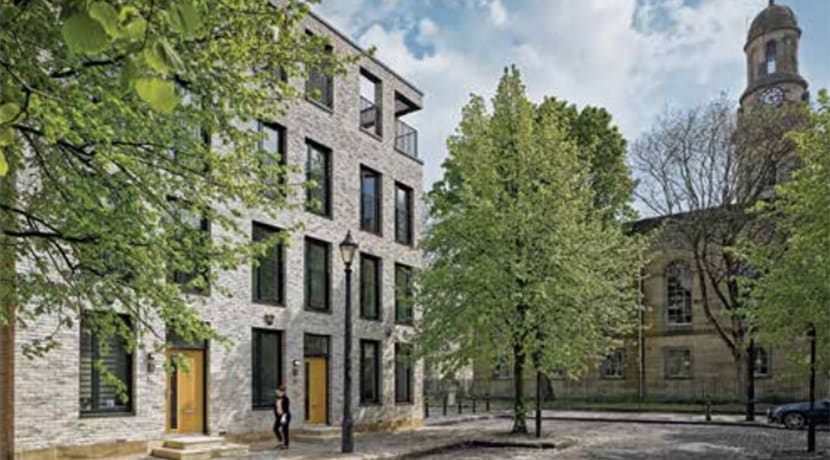 Artist's impression of a proposed apartment block

Eden is one of Birmingham gay village's busiest and most popular bars. Calling for support from the LGBT community and speaking about the threat, Garry Prentice said: "The gay village is very important to a lot of people - it's a safe place where they can be themselves without looking over their shoulder, and Eden is a vital part of it.
"We need everyone to urgently lodge their concerns within the consultation period, which closes on 12 July, and help us try and protect Eden within this development."
Commenting on the development, Birmingham Pride Director Lawrence Barton said: "I will personally be supporting Eden's efforts to protect itself in the face of this latest residential development announcement. I would ask the whole community to get behind Garry and Cal in the same way they supported The Nightingale Club's battle and send your objections in immediately.
"We have to come together and ensure that any residential developments that are proposed within Southside are condition to sufficiently robust sound-proofing, to mitigate the risk of future noise complaints that will hinder the vibrant nighttime economy.
"The LGBTQ community and its allies have to protect our community's interests. We have been present in Southside for over 26 years, and many thousands of people need the safe haven that the gay scene provides within Birmingham city centre."
To submit your views, go to: https://www.birminghambeheard.org.uk/economy/rea-valley-spd/consultation/intro/
Join and support the SAVE THE GAY VILLAGE CAMPAIGN on Facebook here: https://www.facebook.com/SaveBirminghamGayVillage/