Posted on 25 Jun 2019
A 15-year-old schoolboy has been crowned prom queen at his school leavers' bash.
Xavier Parkins' pink strapless dress with matching heels certainly turned a few heads at Derby County Football Club's Pride Park stadium, where the event was held.
It took Xavier six hours to get ready for the prom, during which time he did all his own makeup, hair and nails. He had previously designed the dress with the assistance of a dressmaker.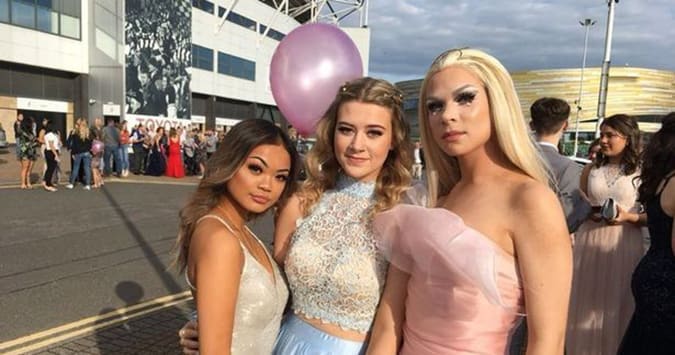 Speaking to Derbyshire Live, Xavier said: "It was quite scary at first, but when I walked in, everyone said 'you look so good'.
"One of my teachers was taking photos with people, and he didn't know who I was. When he later found out it was me, it was amazing. Some lads were saying things about me, but I didn't really care.
"I really wanted to win Prom Queen to cause a stir because it would be so unexpected."