Posted on 26 Nov 2019
With polling day on the horizon, Birmingham's Queer Question Time is making a welcome return next week.
The event has taken place in the run-up to each of the last five general elections and follows the format of the long-running BBC TV programme.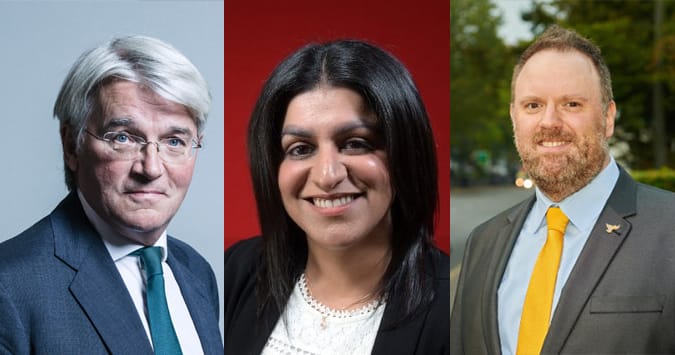 Panellists so far announced to take part are the Rt Hon Andrew Mitchell, Birmingham Sutton Coldfield MP (Conservative), Shabana Mahmood, Birmingham Ladywood MP (Labour) and Lee Dargue (Lib Dem) (pictured above). Brexit and Green panelists to be announced shortly.
Commenting on the event, its chairperson, Steve Ball, said: "Queer Question Time provides an important opportunity for the LGBT community to engage with what is likely to be the most important and unpredictable general election for a generation. Politicians of all parties are accountable to the electorate and this is our opportunity to make sure that the LGBT voice is heard."
Queer Question Time takes place at The Loft venue in Birmingham's Gay Village on Wednesday 4 December at 7.30pm.