Posted on 29 Aug 2019
The winner of Birmingham's Church Of Yshee contest, Black Peppa - aka Akeem Adams - hadn't even tried on drag this time last year!
Name: Akeem Adams, aka Black Peppa
Age: 26
Born: Caribbean island St Maarten (Netherlands Antilles)
Live: Birmingham, United Kingdom
Star Sign: Virgo (like Beyoncé clearly!)

How did you come up with your stage name of Black Peppa?
For anyone who knows me, I literally cannot have food without there being some form of chilli or spice. And when thinking of the name with my fellow drag queens, Dixie Pop and Fleur Deschamps, it was a eureka moment when they said 'Black Pepper'. I wasn't too fond of it to begin with, as it had the word 'black' in there, which is cliche as I'm obviously black, but then it grew on me.
I then thought that, as there weren't many queens of colour on the drag scene in Birmingham - apart from Yshee Black, of course - I'd rather stand proud and true to the coloured representation and keep 'black' in there. My best friend Luchiano is obsessed with Peppa Pig, and I later decided to change 'pepper' to 'peppa'. So now it's Black Peppa - and that's final!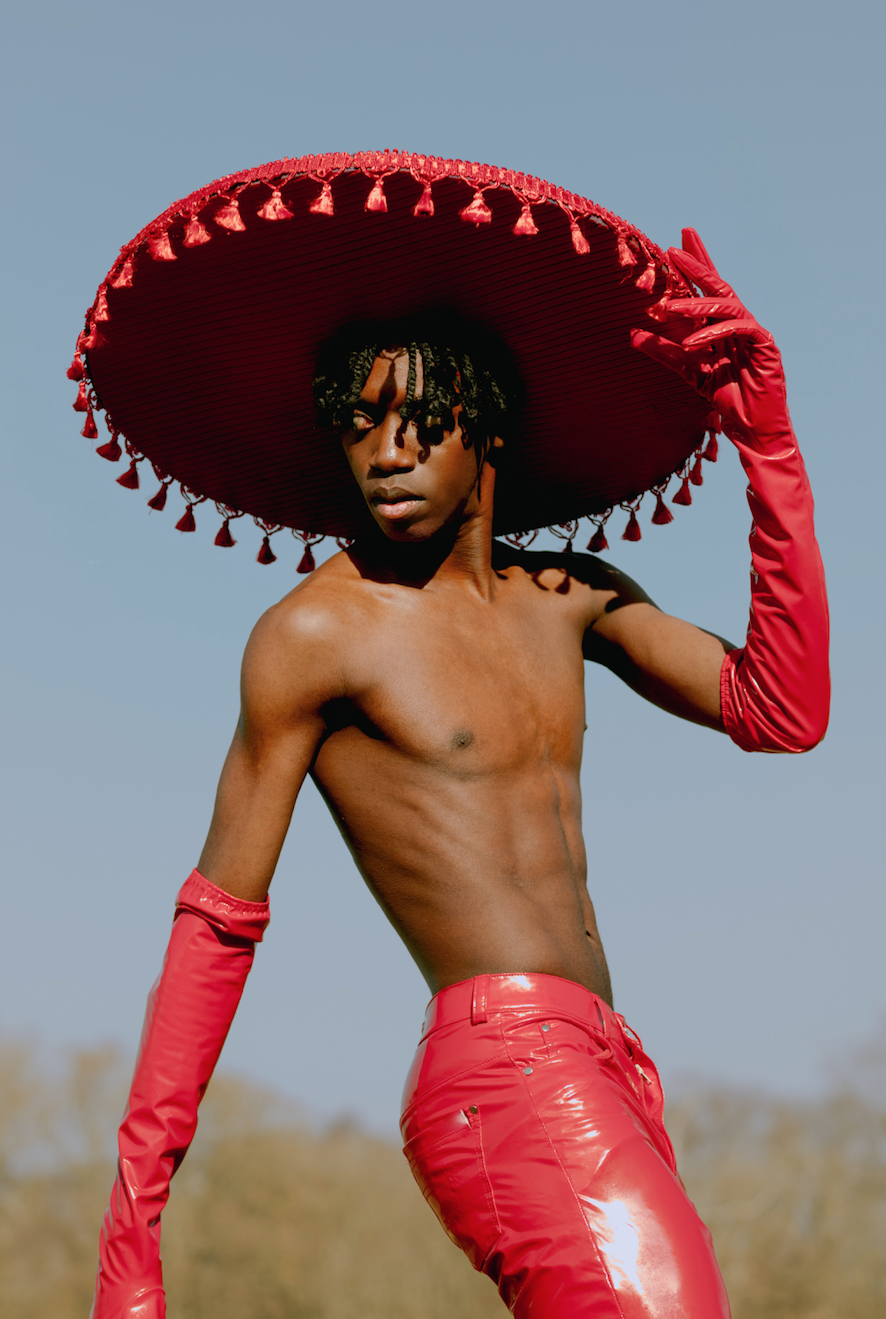 How did it feel to be crowned winner of Church Of Yshee?
It's one of the most gratifying feelings I've ever had, aside from graduating from uni! But on a serious note, hard work and being very extra will never fail you! I'm not sureif it's really dawned on me yet that I've won - I'm still soaking in the reality of it - but every time someone congratulates me it's a reminder that I actually did the damn thing and turned it out! I'm beyond ecstatic, and proud of myself and my growth as a drag queen considering I'm new to all this.
What was it about your act that won over the judges?
Good question! I'm not entirely sure, but a lot of thought was put into that performance. Months before I'd even made it through the semi-finals, I remember thinking I needed to be a black Barbie and pop out of a giant Barbie box, completely ignoring the cost and the stress it would cause.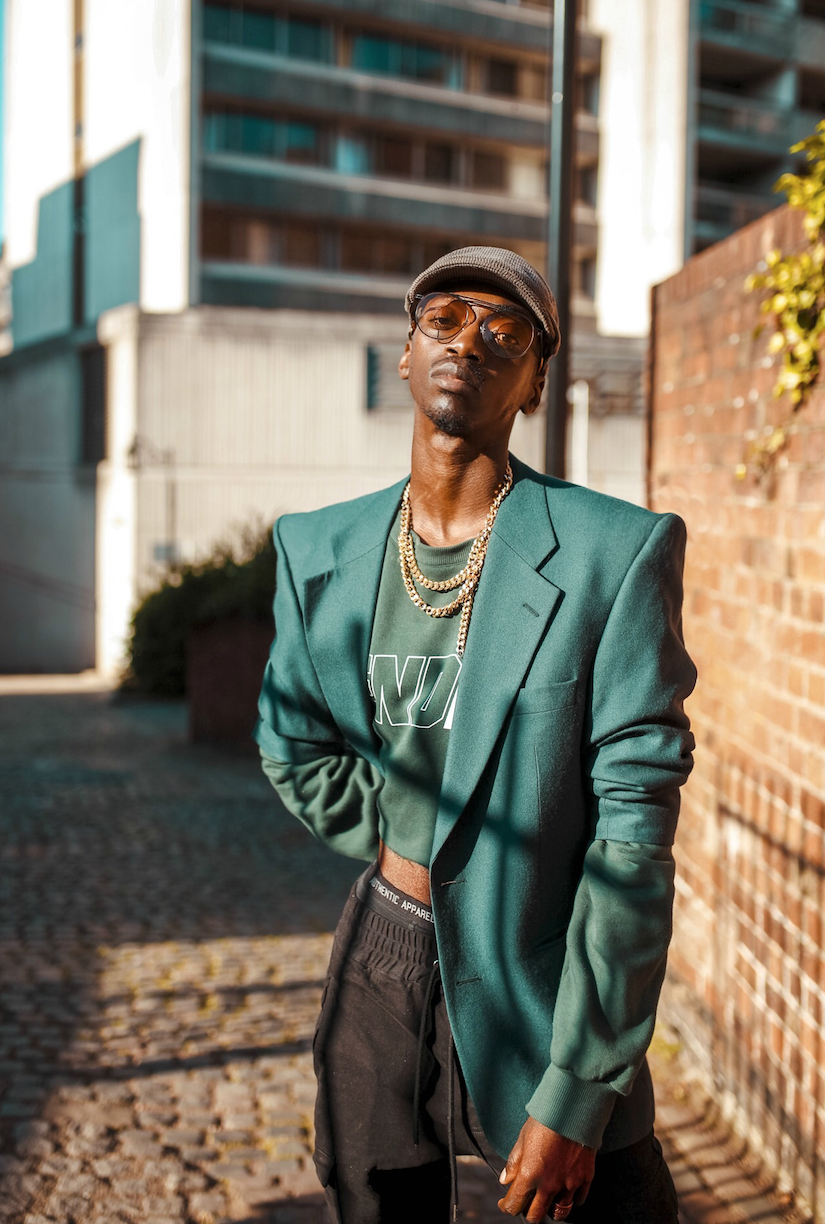 I wanted my visuals to match the music mix perfectly. I wanted not just a freak show but my version - I thought through every costume, makeup looks, choreography, props and dancers. Needless to say I wanted a production! I started dance at a young age back home and attained an associates degree in general liberal arts, in which I studied drama and theatre - this made me very passionate about bringing an experience to the audience.
Who was your fiercest Church Of Yshee competitor?
If I were to be very honest, I wasn't thinking of anyone as my competition. I know this will sound a bit arrogant, but I really just wanted to give my best and not think too much about the competition because that would've driven my anxiety through the roof.

If anything, I just wanted to show what I can bring - the actual stress came from hoping everything worked perfectly. I had so much respect for every competitor and wished them all the best and supported everyone.
There were so many competitors this year, such as Dominus Von Vexo and Jenna Davinci, who I remember seeing the first time I came to Birmingham to watch this very competition. They are extremely talented and are among the few I really admire and look up to.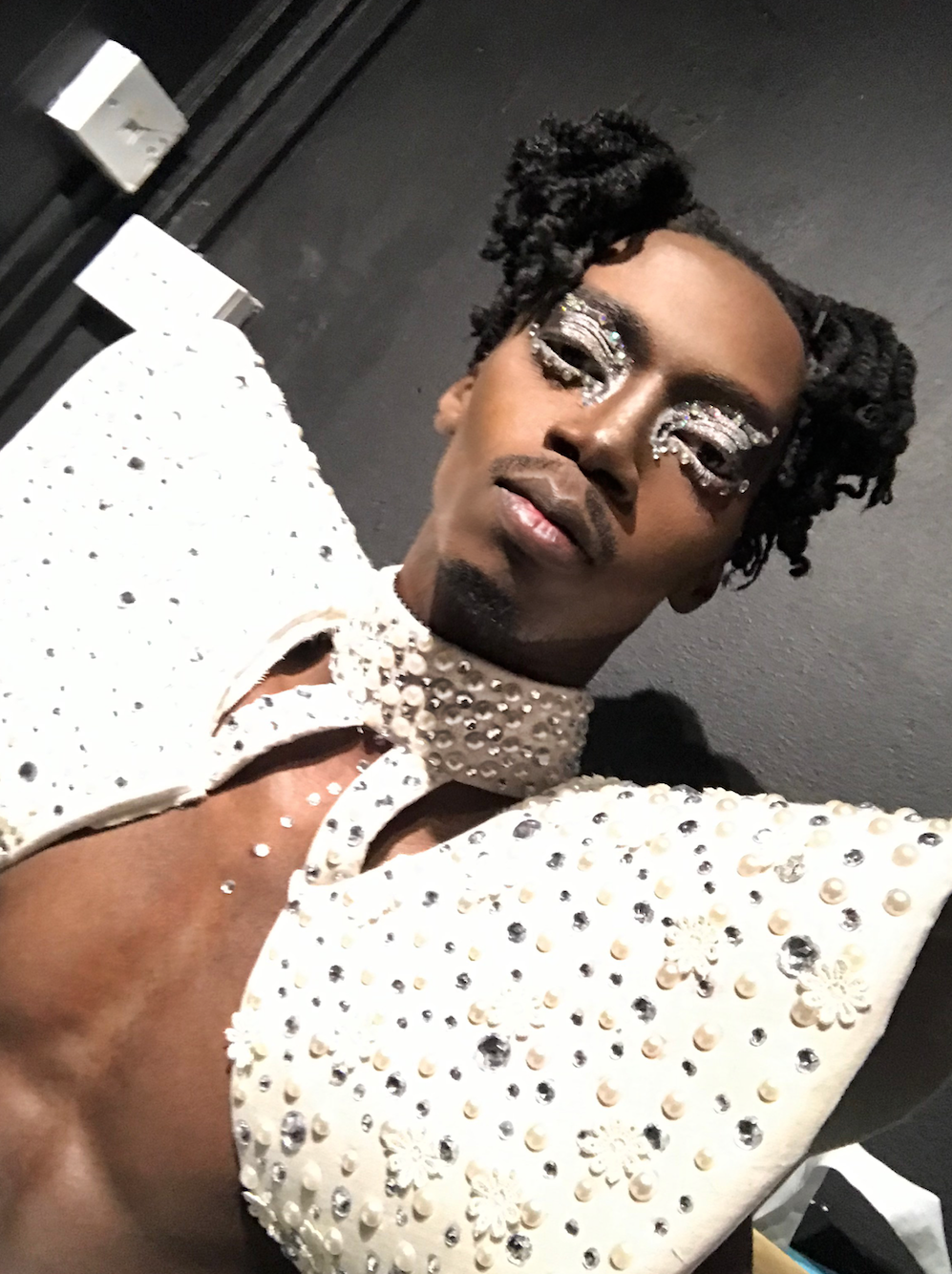 What are your plans for the £1,000 prize money you won?
From the start I had it in mind that if I won I'd send a majority of the money to my sister in France because she's going through a lot of financial difficulties. In addition, I'm in the process of moving to my new place, so the money comes into play perfectly for that.
Church Of Yshee has been described as one of the most inclusive drag events in the UK. In your opinion, what sets it apart from the rest?
As I'm very new to drag, I've only seen a few drag contests, and I must say that Church Of Yshee is an amazing competition for literally anyone - drag queen/drag king/trans/newbie. Anyone can apply, and that shows just how inclusive it is. All drag is valid!
How long did it take for you to prepare and rehearse your winning routine?
About a month. As I said previously, I'd envisioned the finale performance from the very start - so before I even knew if I was through the semi-finals, I'd already started practising with my dancers in the studio. It took a week to recruit the dancers - my past dancemates from Coventry University and others who I met in Birmingham.
We practised two or three times a week for three weeks, and as you can imagine, each dancer had their own individual schedule and work commitments. The struggle and hassle to find time to practise was certainly real.
How long have you been performing as a drag artist?
I first got in drag for Halloween last year with Fleur Deschamps. I was Catwoman and she was Paris Hilton. I never intended to do drag, I just wanted to play dress-up. After almost winning the costume competition and going to a few drag shows, the thought crossed my mind but I was scared.
Shortly after moving to Birmingham last year, I started gogo dancing and hosting at the Nightingale, and developed the confidence to push outside my comfort zone. After being persuaded by Yshee, I decided to give it a go at Fresh Face February at the Village Inn, where I made my debut performance as Catwoman.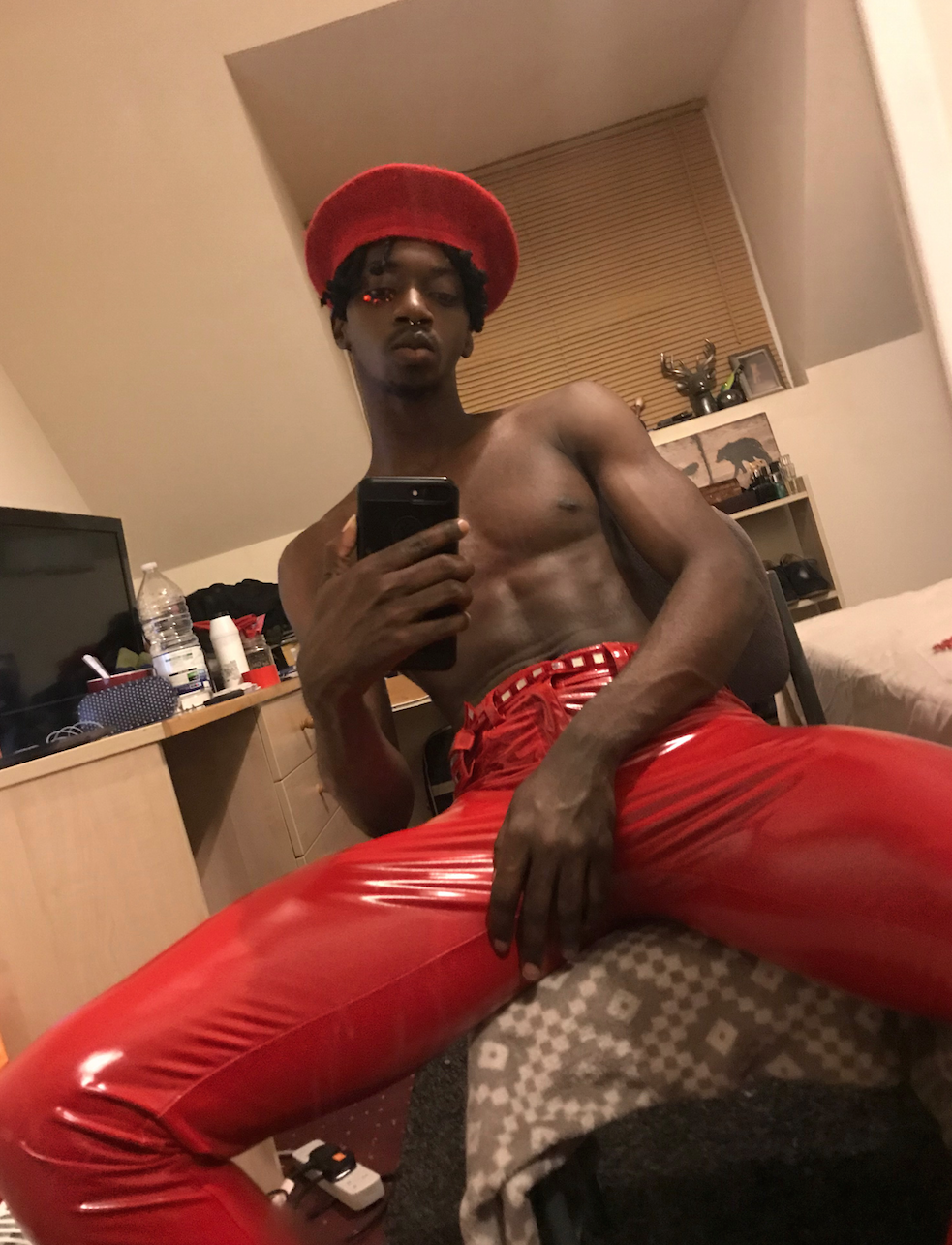 What was your first gig?
After that performance at the Village Inn, I did Second Self. I re-did the performance, as the feedback had been so great. I was then asked by Jenna Davinci to perform in Mother's Meeting, which was jaw-dropping to me. Butterflies were in my stomach, but I thought to myself, 'Why not? It's all a learning experience', so decided to do it.
How would you describe your style?
I'd say my style screams sex and is unapologetic, liberating, S&M and features lots of pvc and latex! I get the sense I'm viewed as a dancing queen who's obsessed with Beyoncé, but I do so many more styles and can't wait to show what I have up my sleeve. Expect some Caribbean flavour and more theatrical numbers!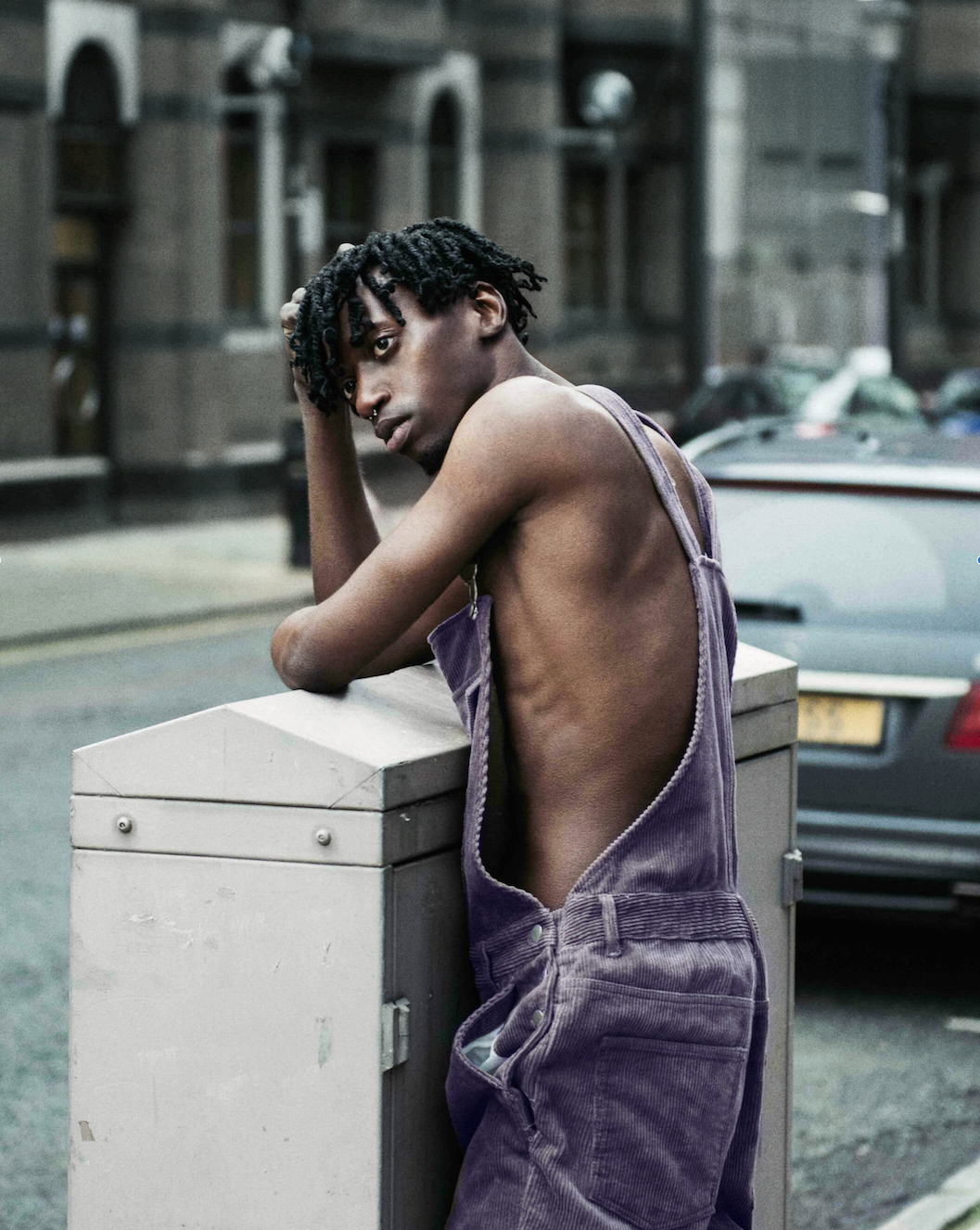 What's your day job?
I work in a very well known bank by day and create by night.
What do you love most about living in the Midlands?
It's versatile, welcoming, multicultural and exciting. Moving from Coventry after graduating and coming directly to Birmingham, I can certainly say the Midlands is rapidly developing.
What's your pet hate about the Midlands scene?
Still kinda new here. Give me another year and I'll be able to answer that.
When did you realise you were gay?
I always knew. No denying it.
Who did you first come out to and when?
Members of my church slandered my name and did me the honour of telling everyone, including my parents, that I was gay and hung out with gay dancers in town. I remember feeling watched wherever I went. My parents asked me time after time, and I denied it because I was so scared of being kicked out of the house. I think they suspected but were ashamed and in denial.
The year I left home and came to England, I officially told my mum before leaving. It was a very hard moment for us and was so depressing for me because I was so sick of the humiliation. I just wanted to leave and live in a new country.

What would you say to your 18-year-old self?
I would say that things will get difficult but genuine friends will stick around. Life will prove challenging but ride it like a wave. It's okay to fall as long as you get back up. You are strong, your skin is beautiful and you are loved.
If you could change one thing about yourself, what would it be?
I wish I'd accepted myself for who I am sooner. I'm nonetheless happy with my journey and wouldn't change a thing. Now it's my time.
What's your favourite way to spend your time away from the scene?
I love nature, hiking and travelling. I love coming up with concepts and designing outfits, not only for fashion shoots but also just for the sake of creating beautiful art.
Will you be watching Drag Race UK?
Most certainly yes, and it had better not disappoint - although I'm irked a bit by the lack of diversity in the cast.
Who will you be rooting for?
I'm rooting for all of them, but the ones who stand out for me are Blu Hydrangea, Gothy Kendoll and The Vivienne.
What's your long-term ambition?
My dream is to pursue fashion and spread my creative vision globally. Drag is a means of doing so, but is only one aspect of my ambition.