Posted on 26 Sep 2019
As one of the UK's most respected festivals for live art, Fierce is back in Birmingham from Tuesday 15 to Sunday 20 October.

Featuring performances in popular venues and out-of-the-ordinary spaces across the city, Fierce includes theatre, dance, music, installations, activism, digital practices and parties.

Midlands Zone has here picked out some of the highlights from the festival's programme. For full listings, head to wearefierce.org

A Very Fierce Grand Opening - Wednesday 16 October at Birmingham Museum & Art Gallery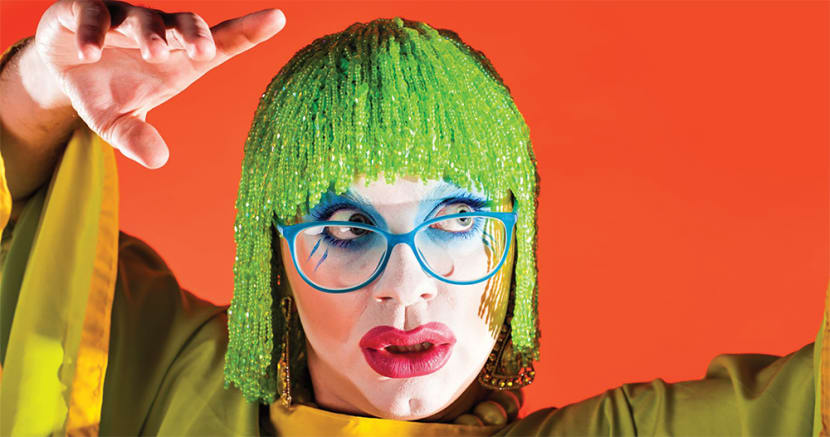 Hosted by Birmingham drag fave Ginny Lemon, the Grand Opening comprises four hours of pop-up performances from the likes of Sandra Johnston, Ariah Lester and Lucy McCormick. Raise a glass to the launch of the festival and dance the night away with the DJs. And best of all, it's free!
Ariah Lester - Wednesday 16 - Saturday 19 October at various locations (Part of A Very Fierce Grand Opening / Fresh Friday at Birmingham Hippodrome / Club Fierce.)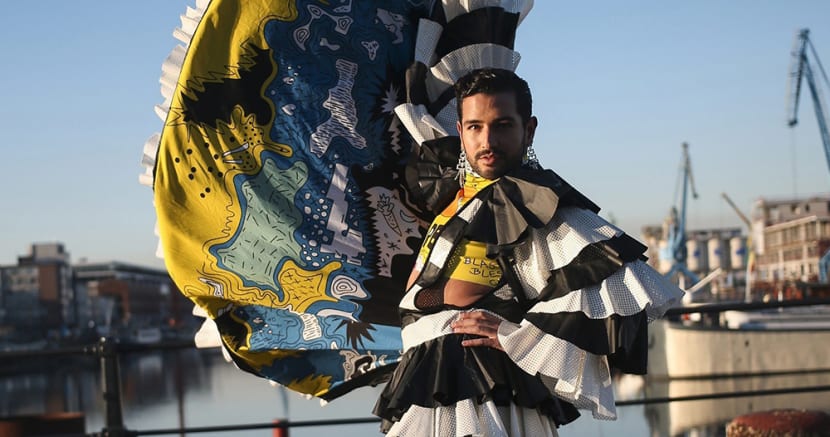 Pop, soul, R&B and Afro-Caribbean rhythms. With his androgynous countertenor voice, Venezuelan singer Ariah Lester gives a queer, mesmerising performance full of sensuality, movement and emotion. Falsettos, old-fashioned synths and powerful bassy-sassy beats create a unique music world that's both universal and eclectic. From slow ballads to powerful dance songs, Ariah will take you on a journey to the core of your body-heart and really make you MOVE...

Former dancer and choreographer Lester Arias made beats and played with his voice for three years before becoming Ariah Lester and releasing his first EP, The Gate.

During Fierce, you can catch him performing at A Very Fierce Grand Opening, Club Fierce and Fresh Fridays at Birmingham Hippodrome.
Oozing Gloop presents The Gloop Show - Thursday 17 – Friday 18 October at Centrala, Birmingham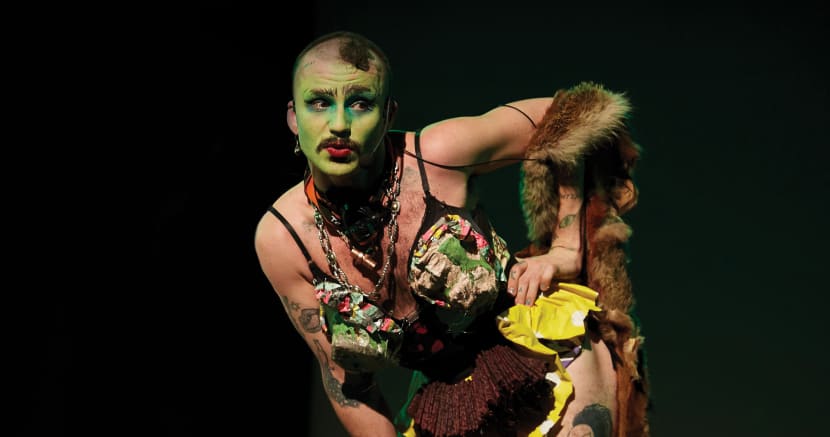 'Leading green autistic drag queen' Oozing Gloop takes you on a psycho-magical trip through the universal A E I O U.

Ramble through a dreamscape of gigantic vowels, handmade patchwork, masks and wigs. With the guiding green vagabond wielding a 7ft mascara wand, be assured that squares make squares, triangles make triangles and doing things… does stuff.

The Gloop Show re-stitches the fabric of our reality and charts sublime new political territories. This is your survival guide to the 21st century!
Keijaun Thomas presents My Last American Dollar... - Wednesday 16 October at Birmingham Museum & Art Gallery (UK PREMIERE)




In this immersive solo work, Thomas investigates and embodies resistance, asking:
"How do we resist temptation, how do we slow down, how do we play, how do we survive?"

Thomas traverses a multimedia installation, combining structural fragments of environments associated with labour, ritual and hospitality - such as locker rooms, strip clubs, waiting rooms and church pews.

Investigating forms through which black and brown people hold space for each other, Thomas contemplates how to carry the multiplicities of being young, gifted and black when they powerfully engage with the entangled histories of labour, subjugation and resistance.