Posted on 25 Oct 2019
Birmingham's SHOUT Festival of Queer Arts & Culture is back and running until Sunday 17 November. Midlands Zone gives you the lowdown on some of the fantastic events taking place across the festival. And don't forget, you can head to shoutfestival.co.uk to find out more and purchase tickets.

SHOUT 2019 OPENING PARTY: HEDWIG AND THE ANGRY INCH
THE NIGHTINGALE CLUB - TUES 5 NOVEMBER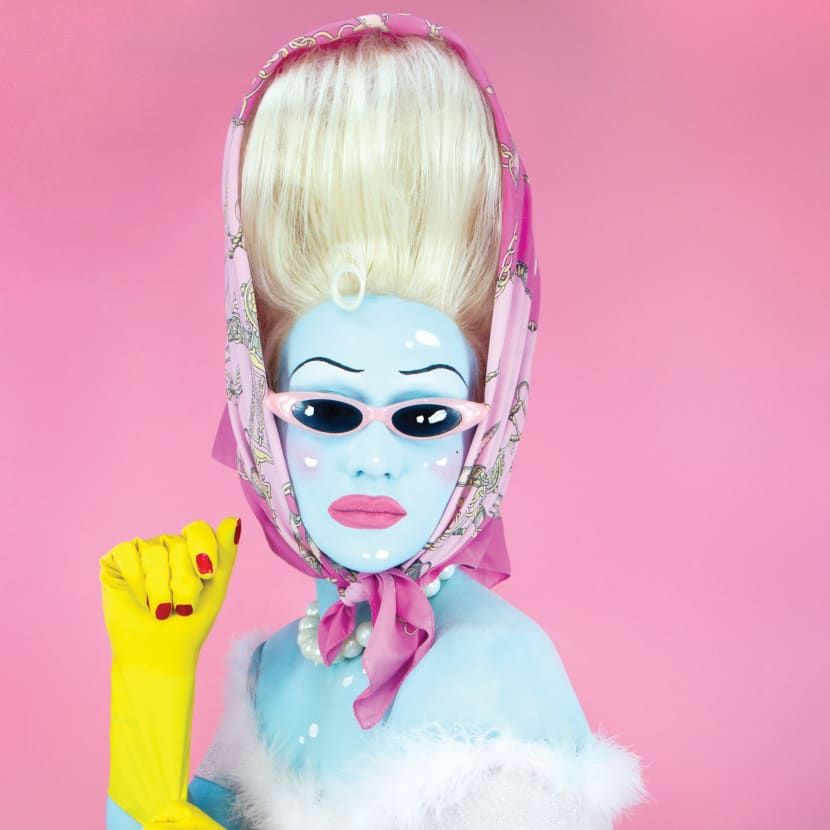 Hosted by Birmingham's very own Yshee Black, the launch party features the unveiling of two murals commissioned to celebrate the 50th anniversary of the Nightingale Club.
The event also includes performances from a stellar line-up of queer cabaret acts, including Juno Birch, and a screening of one of the greatest queer films of all time, Hedwig And The Angry Inch.
REEL HERSTORIES: REBEL DYKES AND THE ARCHIVETTES
THE LOFT, BIRMINGHAM - WED 6 NOVEMBER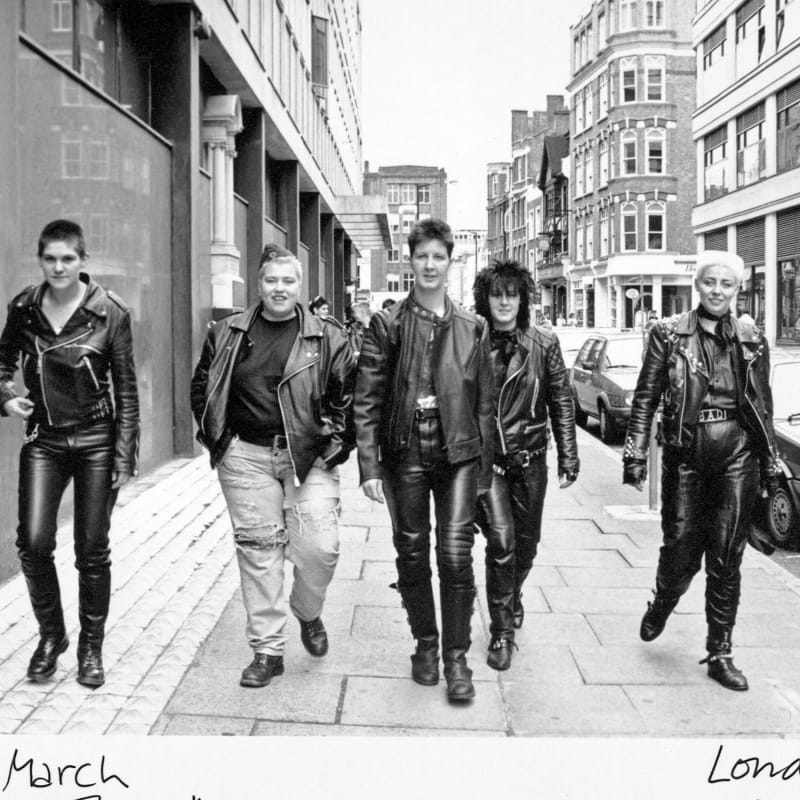 An evening of screenings looking at the ways queer women have used film to preserve the stories of their
communities - and the ways in which women have (and have not) been represented in film. Including talks with filmmakers and archivists, the show features documentaries Extracts From Rebel Dykes and The Archivettes.
DEEP IN VOGUE
THE NIGHTINGALE, BIRMINGHAM - THURS 7 NOVEMBER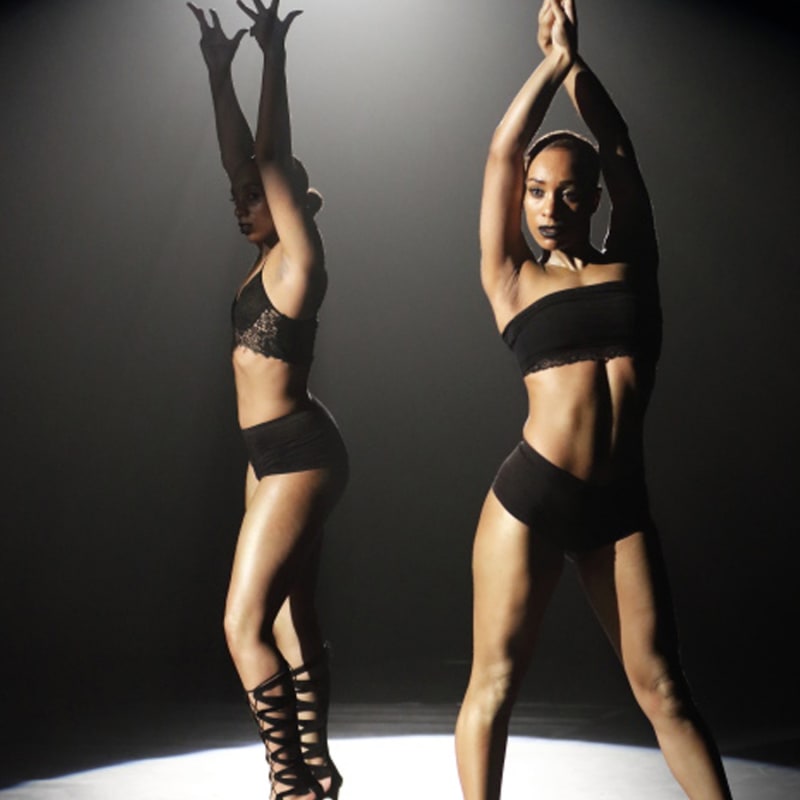 A chance to catch new documentary Deep In Vogue, which celebrates the colourful, queer, emotional and political stories of Northern Vogue and its people. Performers from the film will be in attendance, talking about the UK's vogue scene and making space for queer people of colour.
SADIE CLARK | AlGORITHMS
THE OLD JOINT STOCK THEATRE - SUN 10 NOVEMBER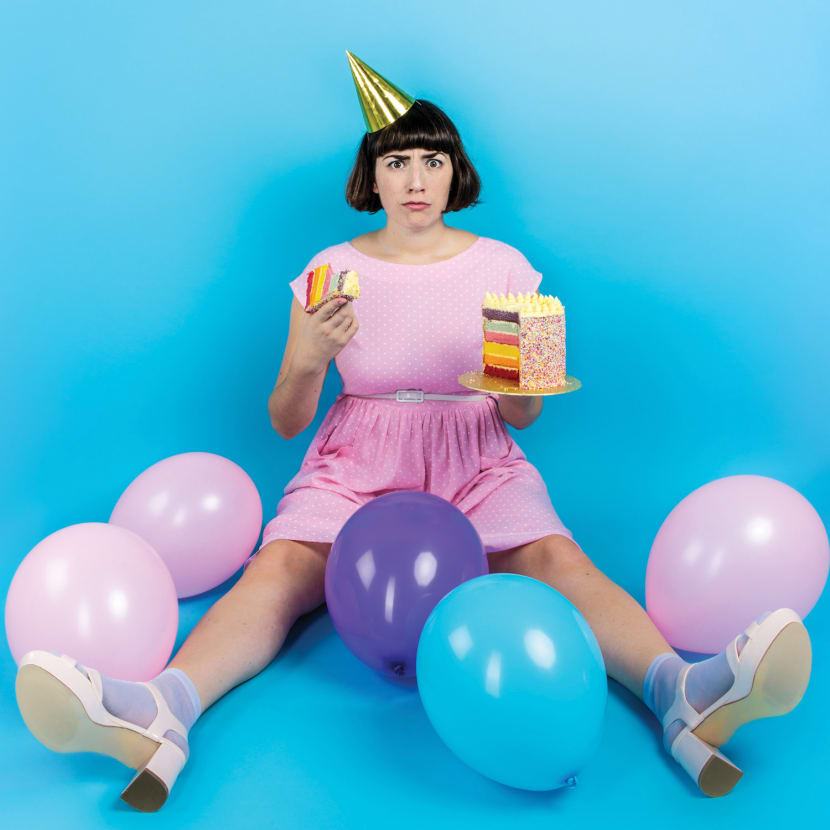 A bisexual Bridget Jones for the online generation, this tragicomic one-woman play is ideal for anyone who's wondered why they feel so lonely at a point in time when connecting with others is meant to be easier than ever.
QUEER AND NOW
BIRMINGHAM REPERTORY THEATRE - SAT 9 NOVEMBER



A showcase evening of short work-in-progress performances from the next generation of queer Midlands theatremakers. Showcasing the extraordinary skill of LGBTQ+ artists from the region, the event features theatre, stand-up comedy, music, drag and 'all manner of performance yet to be imagined!'
WHERE DO WE GO FROM HERE? QUEERNESS & FAITH
BIRMINGHAM MUSEUM & ART GALLERY - MON 11 NOVEMBER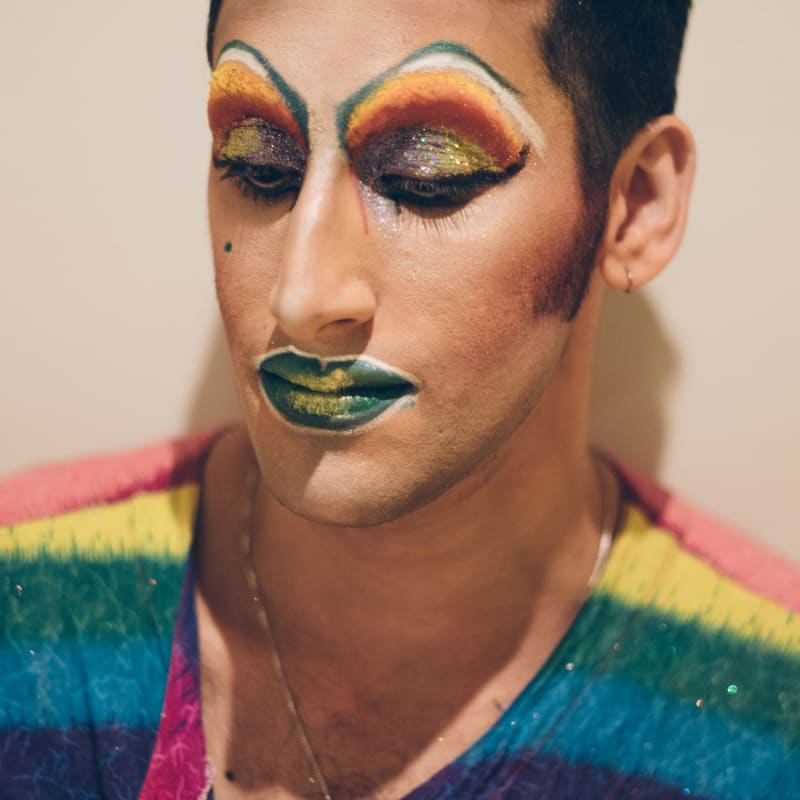 A panel discussion, chaired by Amerah Saleh, that brings together artists from a range of religious backgrounds and practices to talk about what it means to be LGBTQ+ and religious. The panel will discuss how faith informs creative work, and how we might move the conversation forward.
ARE YOU PROUD?
MAC BIRMINGHAM - TUES 12 NOVEMBER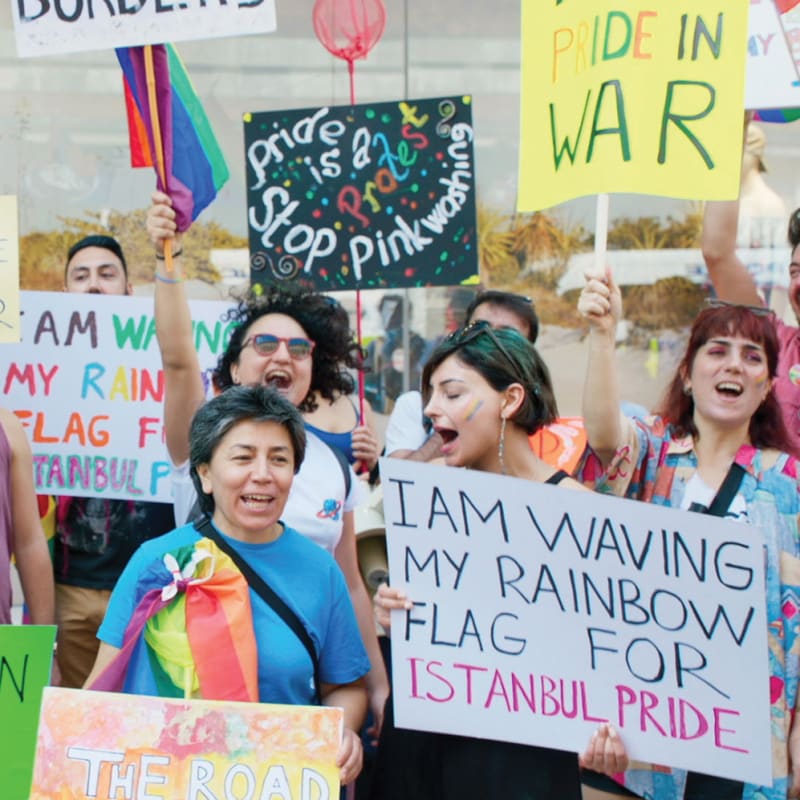 A screening of the recently released documentary celebrating decades of progress in the LGBTQ+ rights movement. The movie also asks difficult questions about the corporatisation of Pride, the existence of prejudice within the LGBTQ+ community, and how the future looks 50 years on from the Stonewall Riots.
JAIVANT PATEL DANCE | YAATRA
MAC BIRMINGHAM - WED 13 NOVEMBER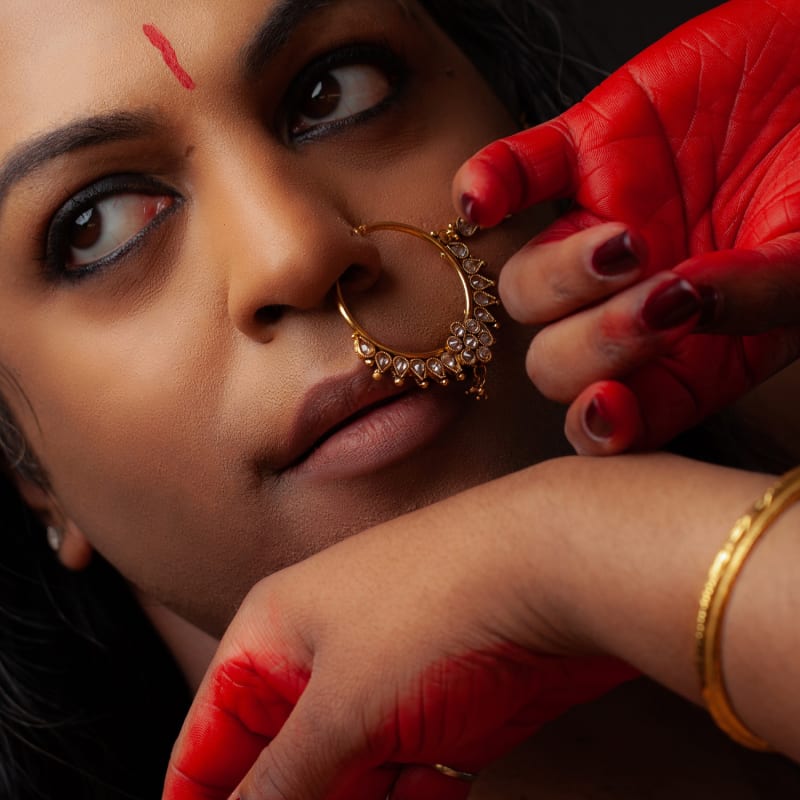 British-Indian artist Jaivant Patel presents a 'captivating blend' of solo Kathak and contemporary dance.
A celebration of two cultures, his work explores the intersectionality of living in one culture while paying tribute to the traditions, heritage and often untold stories of another.
A DIRTY SHAME
THE ELECTRIC CINEMA, BIRMINGHAM - WED 13 NOVEMBER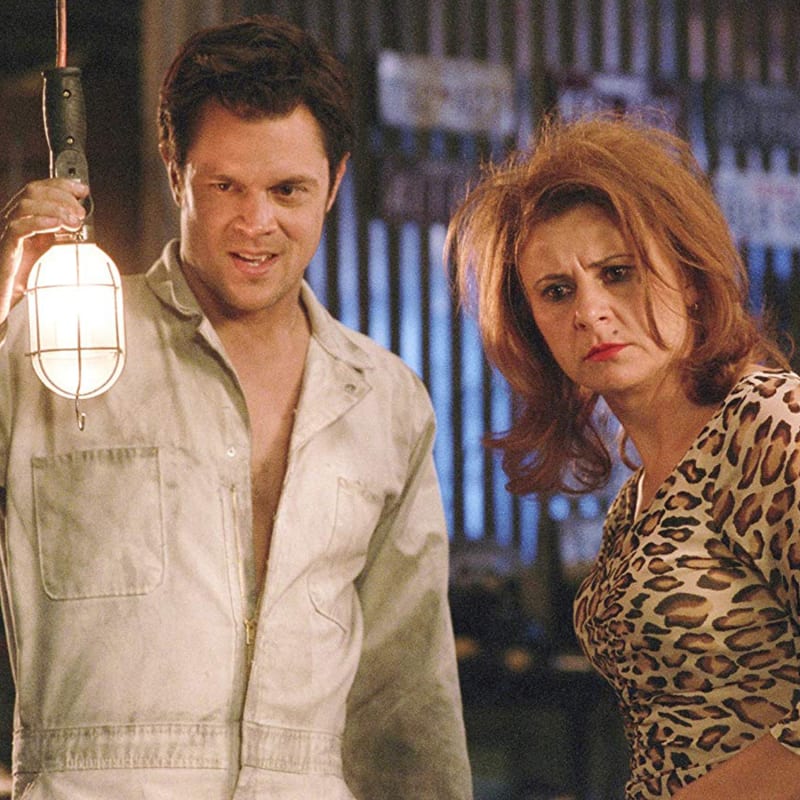 A late-night screening of John Waters' A Dirty Shame. After getting hit on the head, an uptight middle-aged sexually repressed woman turns into a sex addict and falls into an underground subculture in suburban Baltimore. Starring Tracey Ullman and Johnny Knoxville.
JOHN WATERS | THIS FILTHY WORLD
BIRMINGHAM HIPPODROME - WED 13 NOVEMBER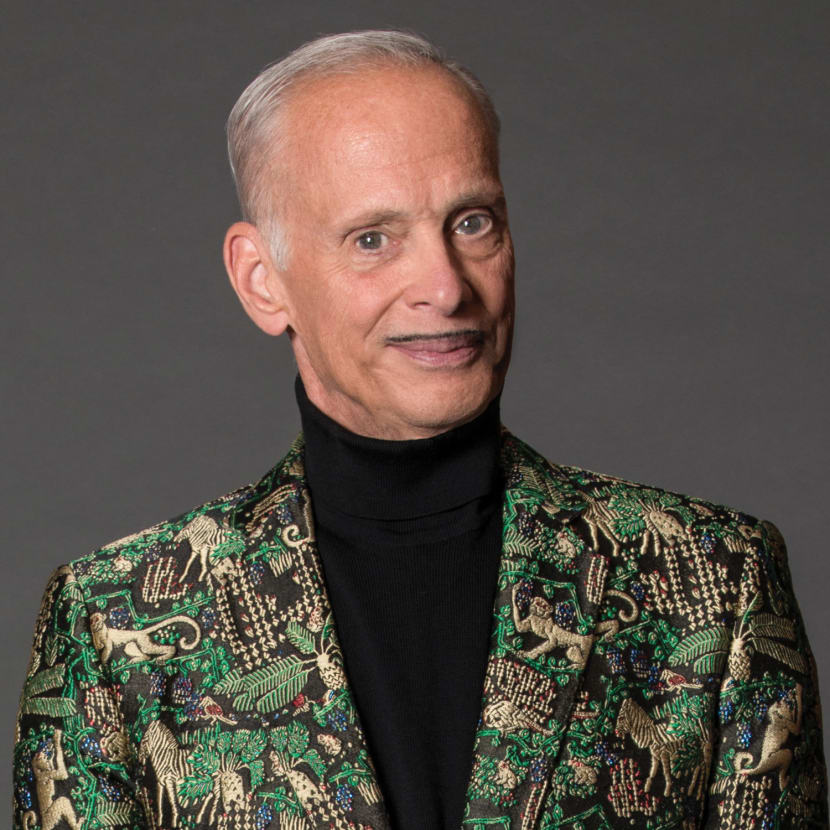 Queer icon, living legend and 'master of filth' John Waters - once referred to as 'the pope of trash' - visits Birmingham for the very first time. His one-man show is a vaudeville act celebrating both his film career and his obsessional tastes. Focusing on John's early negative artistic influences and his fascination with true crime, exploitation films, fashion lunacy and the extremes of the contemporary art world, this joyously devious monologue - a homage to all that's trashy in life - is a call-to-arms to 'filth followers' everywhere.
TICKETS HERE
RYAN KEARNEY | IF MEMORY SERVES
BIRMINGHAM HIPPODROME - UNTIL THURS 14 NOVEMBER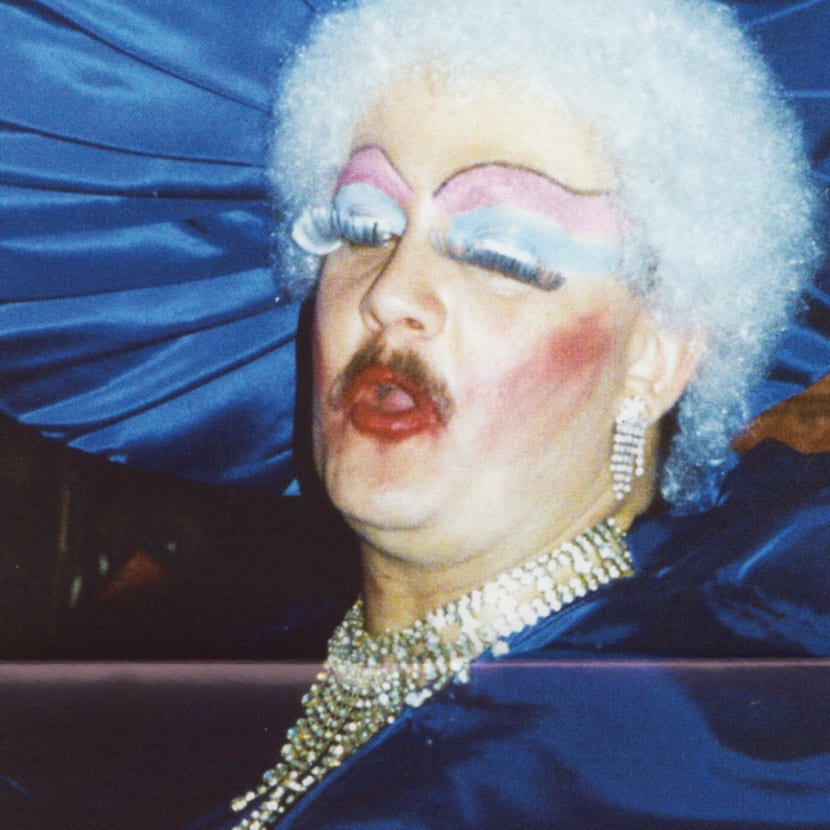 If Memory Serves is a research project narrating the story of the Nightingale Club's previous venue on Thorp Street, which in 1994 was acquired for Birmingham Hippodrome's expansion. Through a combination of first-hand accounts and archival material, artist Ryan Kearney's exhibition considers the role of memory in forming a queerer archive, while at the same time encouraging discussions about the regeneration of the city's LGBTQ+ spaces.
A BOM BIRTHDAY
BIRMINGHAM OPEN MEDIA - THURS 14 NOVEMBER



A night of celebrations to mark Birmingham Open Media's fifth birthday and SHOUT Festival's 10th anniversary. Expect an epic evening of music, arts, special guest performances and dancing.
SPLIT BRITCHES | UNEXPLODED ORDNANCES (UXO)
BIRMINGHAM REPERTORY THEATRE - SAT 16 NOVEMBER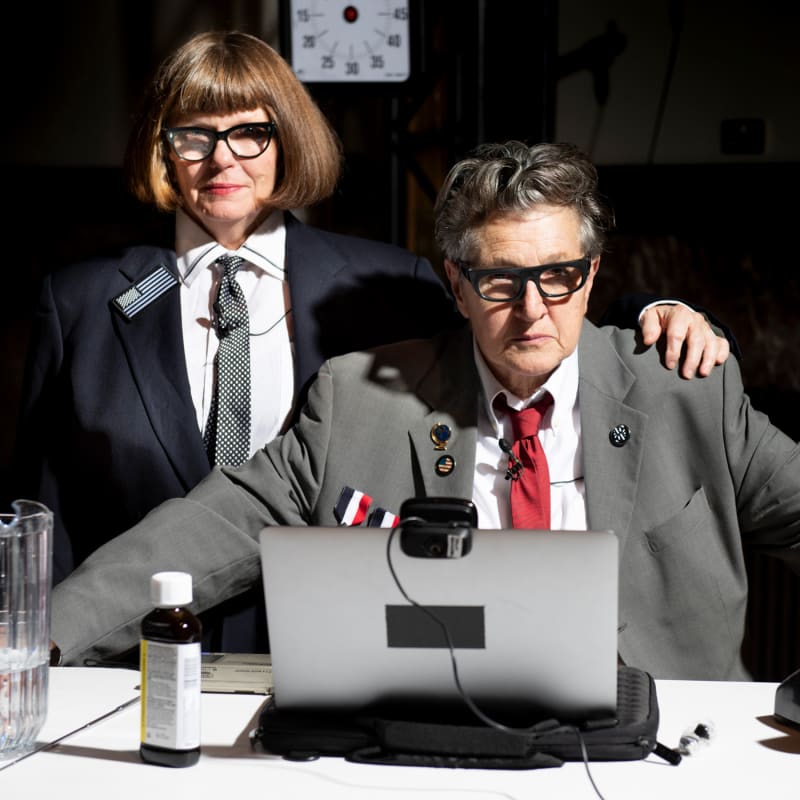 Two of the foremost figures in queer performance art and lesbian identity - Peggy Shaw and Louis Weaver (Split Britches) - combine a Dr Strangelove-inspired performance with a daring forum for public conversation.

SHOUT OUT COMMUNITY DAY
MAC BIRMINGHAM - SUN 17 NOVEMBER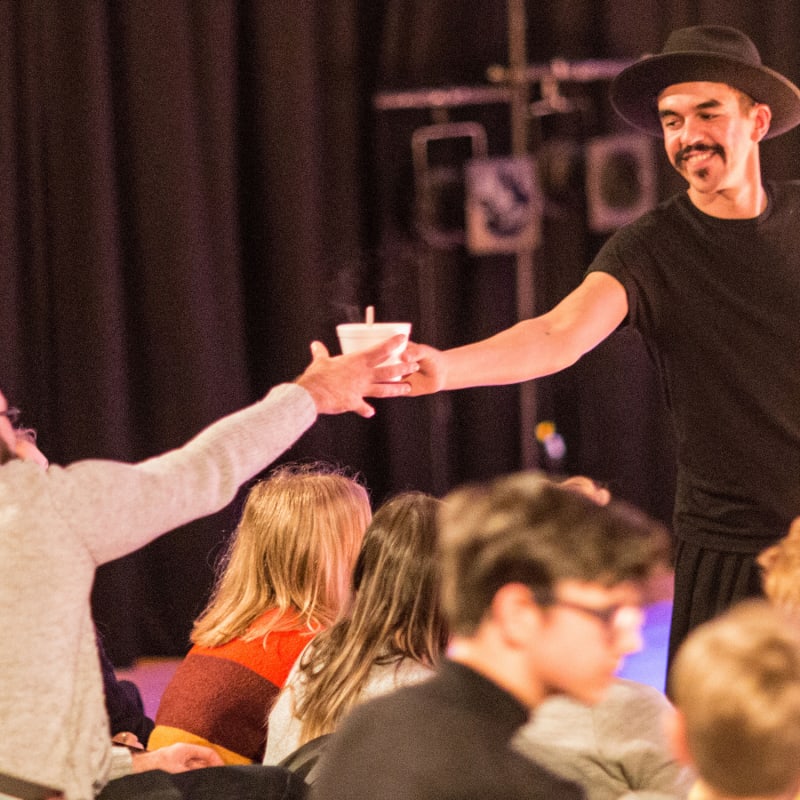 A packed programme of live music, creative workshops, performances and crafting from local LGBTQ+ artists and community groups. Expect talks, activities and an opportunity to socialise - all for free. SHOUT OUT is also host to the annual and much-loved programme of short films.
TRAVIS ALABANZA | BURGERZ
MAC BIRMINGHAM - SUN 17 NOVEMBER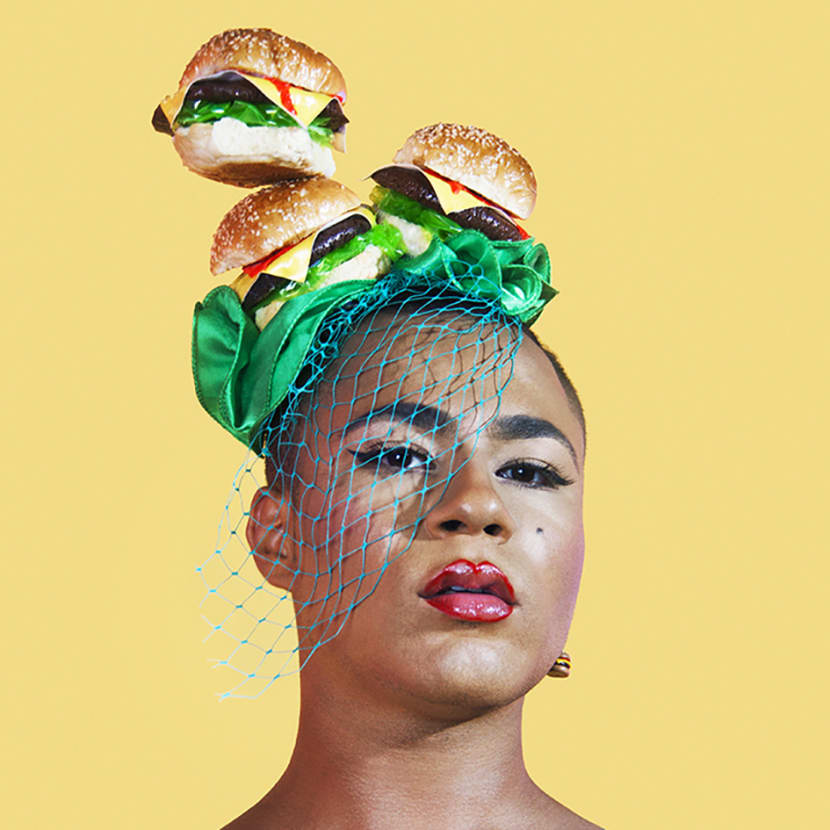 After someone threw a burger at them and shouted a transphobic slur, Travis Alabanza became obsessed with burgers - how they're cooked, how they feel, how they smell. This show is the climax of their obsession. Exploring how trans bodies survive, BURGERZ is a performance that is timely, unsettling and powerful. Read our interview with Travis HERE
FAB! THE FABULOUS KIDS PARTY
MAC BIRMINGHAM - SUN 17 NOVEMBER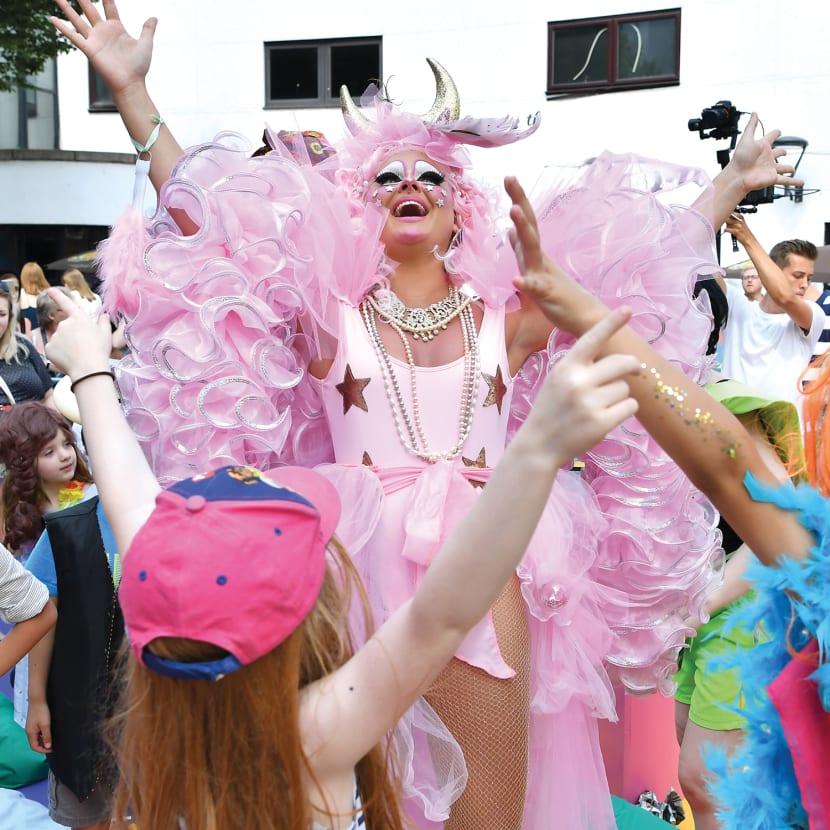 This year's SHOUT OUT includes a daytime children's party featuring music, DIY costume-making, a variety of fun games, a disco and a host of glittery and colourful friends.

HIT THE ODE | SHOUT TAKEOVER
BIRMINGHAM HIPPODROME - FRI 8 NOVEMBER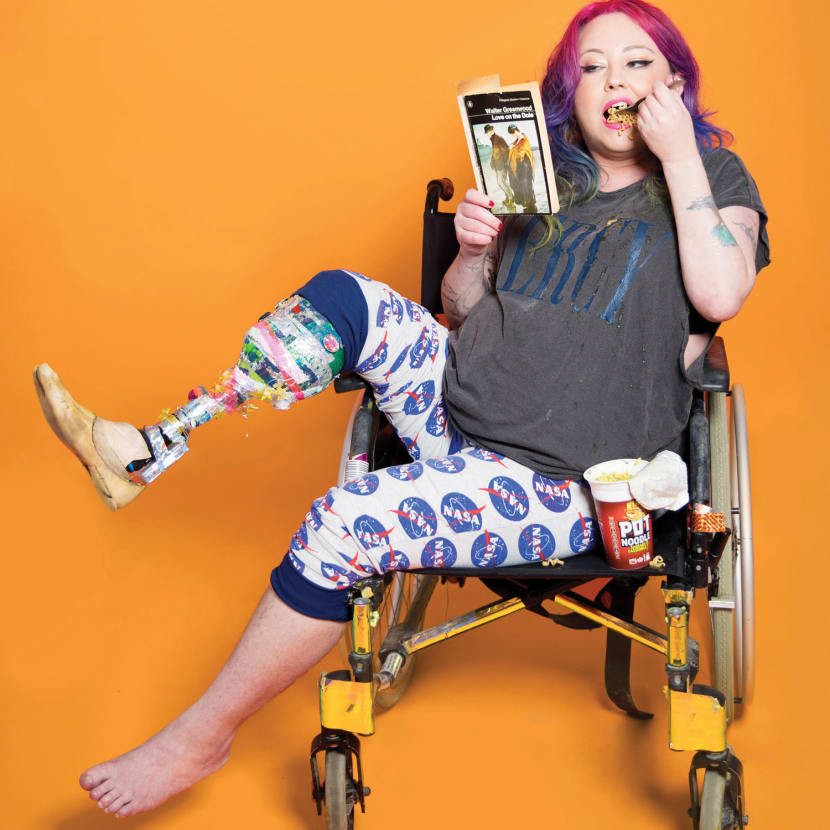 This unique performance-poetry night boasts a knock-out line-up of queer spoken-word artists, including Jay Hulme, Keith Jarrett, Dean Atta and Jackie Hagan.
The event is suitable for children aged three-plus, so bring along your little ones and get set to boogie!
NATHANIEL HALL | FIRST TIME
THE OLD JOINT STOCK THEATRE - THURS 21 NOVEMBER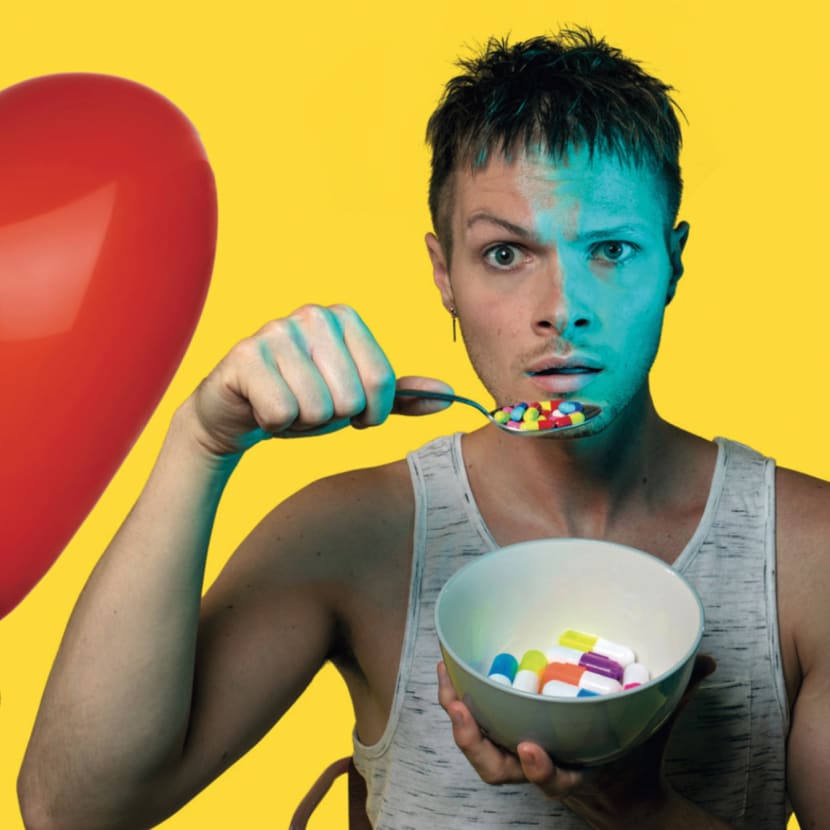 Can you remember your first time? Nathaniel can't seem to forget his. To be fair, he's had it playing on repeat for the last 15 years... HIV-positive theatre-maker Nathaniel Hall presents a funny and frank autobiographical solo show about staying positive in a negative world. Read our interview with Nathaniel HERE