Posted on 29 Nov 2019
Laura Chen is a 22-year-old Dutch artist who's been based in Birmingham for the last five years. She launched her Killer Queen project at the end of last year with the aim of documenting through photography as many Birmingham LGBTQ+ drag-queen artists as possible. To date, she's photographed around 40...
Here, Laura explains how her photos explore the idea of parodying gender as a performance art and a way of self-expression...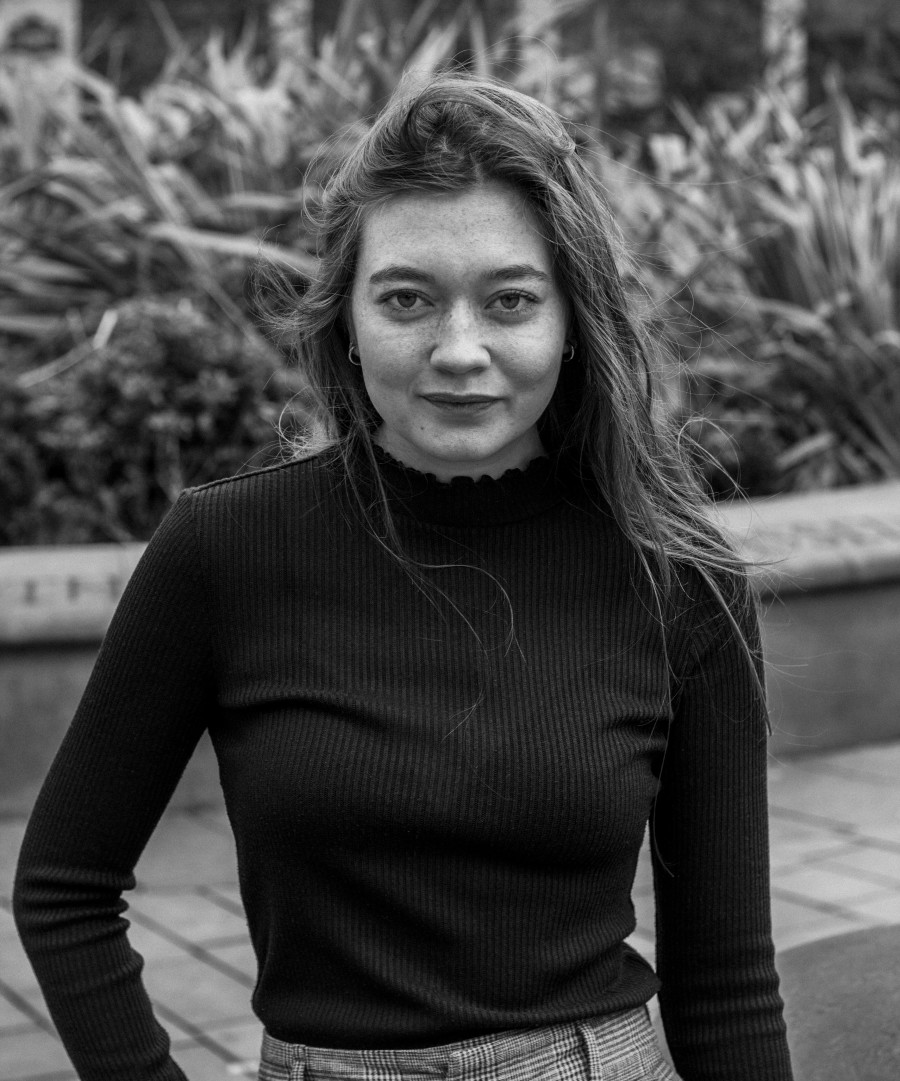 "The talented individuals I have worked with do not see this 'playing with gender' as a caricature to insult the opposite sex. Their intentions are to entertain and educate. Drag offers them a platform for diversity, a chance to be themselves and discover who they are.
"This is exactly what attracted me to drag, and where the interest to document the scene came from. I am fascinated by the ways in which drag artists can create endless variations of characters, and in the most unique ways possible. They do this by playing with different fabrics, colours, patterns, textures, shapes and forms.
"Through the medium of photography, I feed my curiosity in my subject, in an attempt to get to know both the person behind the stage name and the character/persona that goes hand in hand with the performance attire they decide to wear.
"With these photographs, I aim to spread the idea that everyone is made in a specific shape and form, but that we can play with our bodies by changing our appearance and attitude. We are never fully formed.
"At first glance, the studio portraits look quite glamorous, but if you look closely, you start to notice more details; the fake hairline of their wigs and the texture in their skin that's coming through the surface of many layers of glossy makeup.
"Photography uncovers raw beauty, which I value and am keen to articulate throughout my work. Essentially I play with the same idea as my subjects; the disconnection between desire and reality - the person they want to be that day, in that moment, and the person they are behind that mask. I study and observe this balance and its limits.
"The studio portraits are driven by colour. I experiment with different shades to evoke and communicate a certain mood or message, but also literally to display and visualise the colourful, lively personalities of my subjects. With the use of simple backgrounds in various colours, I try to give a twist to the theatrical environment my subjects are accustomed to. I see the studio as a stage without an audience or decor.
"The title of my project references Queen's song, Killer Queen. It's a play on words that I use to introduce an alternate meaning and interpretation of the word 'queen'. Through my eyes, you don't have to be royal to be a queen."
Laura, who from 6 to 8 December will be exhibiting some of her work at the New Dutch Photography Talent 2020 exhibition in Amsterdam, has teamed up with Midlands Zone to highlight different Birmingham drag queen each month.
This month we start off with two artists Dominus Von Vexo and Elliott Barnicle...
Dominus Von Vexo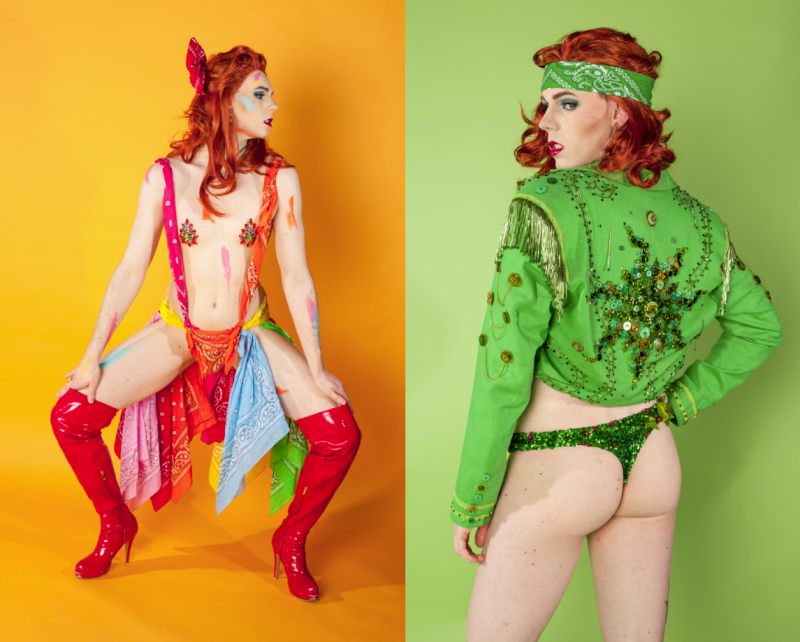 Danny Phillips (Dominus Von Vexo) first encounter with drag was at a Halloween event at the Nightingale Club. "I saw Miss Marty performing Thriller when I was 18. I thought it was great! I knew I wanted to get on that stage as a performer, not necessarily in drag but to dance and perform. It wasn't until years later I actually go into drag. I was 23 when I started.
"I don't feel that my drag persona is a different character but more an extension of myself. I feel great because I love my costumes and I love that it allows me to explore glamour. But I feel just as confident expressing myself in androgyny or as just me. A strong part of Dominus is that it's an attitude, and I carry that attitude in myself.
"I consider myself more of a burlesque queen than a drag queen. My intention is to empower those around me, those I teach, the audience when I perform, those looking at my looks. I aim to instil the confidence that society so readily rips away from us through beauty standards, racism, homophobia, to name but a few. Confidence changes your life completely.
"Through my performance, I want to empower others by fighting for equality, defeating gender stereotypes and being an example of a suicide survivor and mental health activist. I want to make the world a better, more accepting place."
Elliott Barnicle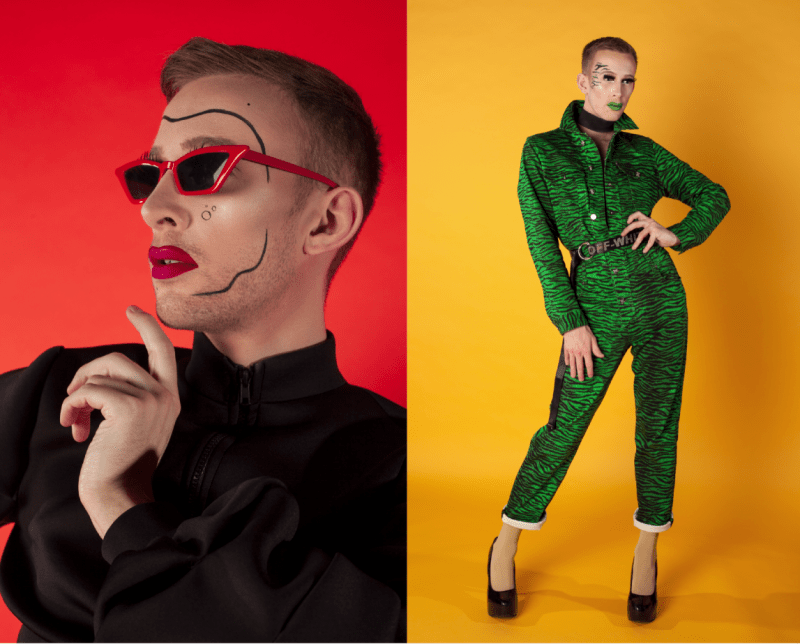 "I like that I'm slightly different. I must admit that there's a part of me that does slightly enjoy confusing people, as I don't present myself as what the majority would expect from a drag queen.
I'm not 100% about where I identify myself on the gender scale, so it's nice to experiment. Drag just gives me confidence, full-stop.
As soon as the makeup comes off, I'm like, don't look at me, I'm shy!
I like to make people laugh, and for them to be entertained and enjoy the performance I present.
For me, my drag is very much a creative outlet and an art form. I'm a graphic designer by day, so drag is another medium in which I'm able to let my creative juices flow. More recently I've also used it as a way to gain confidence, as I struggle with that in my day-to-day life. It's nice to have my 'time to shine', so to speak, when I'm in drag.
People who've known me since before I started my drag journey - and even people who only really know me out of drag, like my work colleagues - are always confused as to how I have the confidence to be on stage, because that's not a part of me that they ever get to see.