Posted on 28 Feb 2020
Laura Chen is a 22-year-old Dutch artist who's been based in Birmingham for the last five years. She launched her Killer Queen project at the end of last year with the aim of documenting through photography as many Birmingham LGBTQ+ drag-queen artists as possible. To date, she's photographed around 40...

Laura has teamed up with Midlands Zone to highlight different Birmingham drag queens each month. This month is Dahliah Rivers and Mama Mamba.
Dahliah Rivers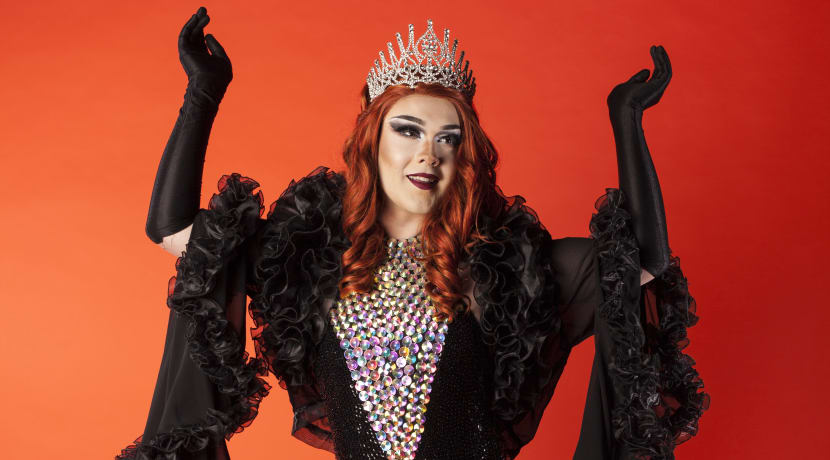 "I was first introduced to drag when I would watch Lily Savage on TV when I was younger. I was obsessed with this larger-than-life woman being so powerful and having all the attention in a room. She also reminded me of my late nan, who was just as camp! I didn't consider doing drag till I started going to club nights in the city around two years ago; nights like Second Self and Glitter Sh*t. I thought to myself, "this looks fun – I want to get involved!" Since then I've gone on to win a drag competition called Midnight Mass, hosted and performed with acts from all across the UK with my drag collective, Mother's Meeting, performed in sold-out murder-mysteries with acting troupe Killer Queens, become a resident judge at the Church of Yshee and, most recently, taken up a bi-monthly residency at The Fox - Nobody's Talking About Dahliah, which starts on 15 March; cheeky plug!

My style of drag takes inspiration from the 'golden era' of Hollywood actresses, though I try not to take myself so seriously. I quite like the juxtaposition of appearing as a glamorous model with the voice of a bricklayer. If you see someone out wearing a ginger wig and a sequin dress, nine times out of 10 it's me. If they also have a red wine in their hand, it's definitely me! Drag gives me the confidence I've never had in my regular life. I've always been very introverted and suffered with anxiety from a young age, but as soon as I throw on a wig and a pair of heels, I'm confident and ready to take over the world!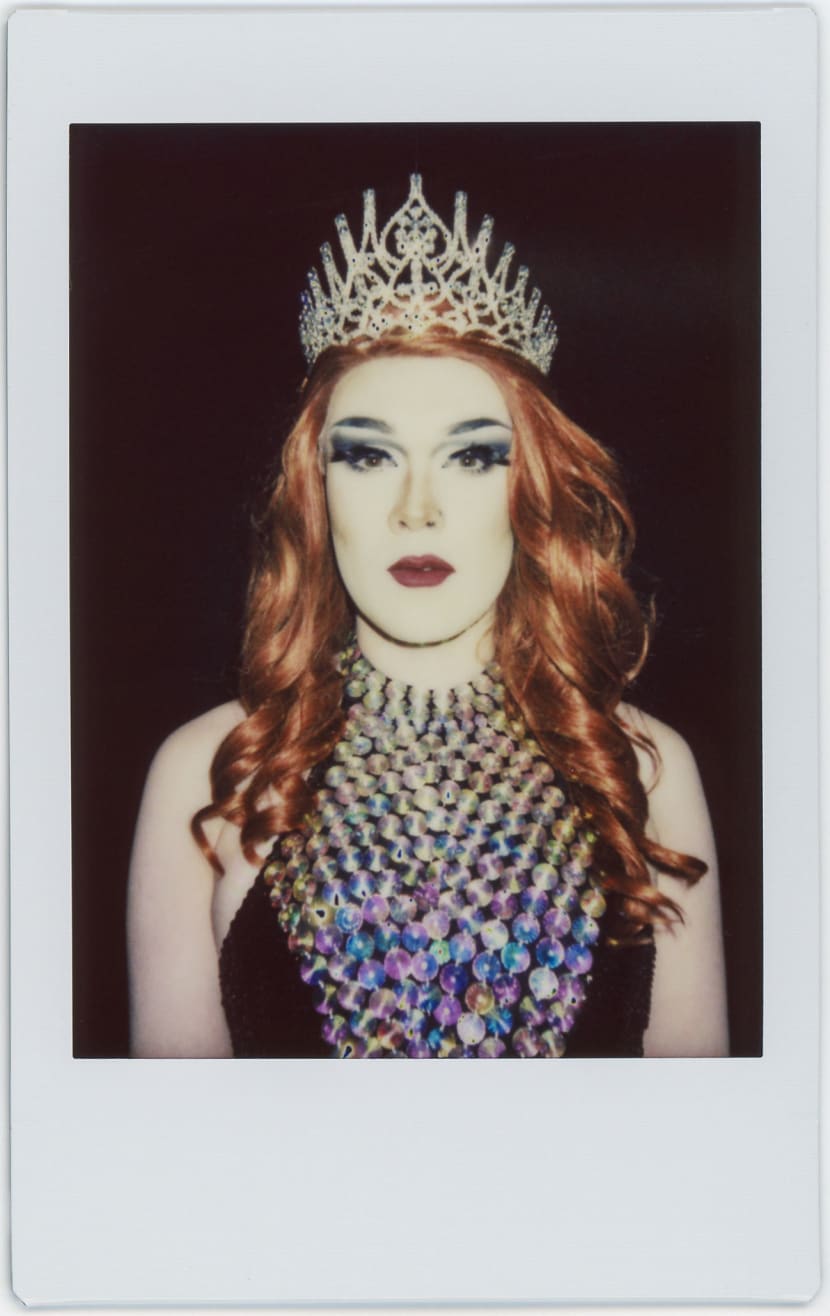 My performance style has, on several occasions, been noted as 'a mix of old-school and new-age drag', though what that means exactly I'm not sure! I always like to give a nod to old Hollywood movie stars and replicate the way they held themselves and performed. Most of the time it's a graceful waving of arms in the air and swishes of my dress. My favourite aspect of my show is the big musical number; there's nothing I enjoy more than reaching the belt in a song and hearing the audience sing along and cheer. Truly, truly magical.

What's that you ask? How do I feel about receiving silver for Best Midlands Cabaret Newcomer? Oh, I had no idea I was even nominated! Haha... Kidding! It's such a privilege to be listed alongside some absolutely incredible performers, so naturally I'm gobsmacked to have gotten silver! I've felt a huge support from the scene since I started to push my drag more, and being nominated for this just shows the level of support. I can't even begin to thank everyone for taking the time to vote for me; I've got big things planned for the future, and this is just the start. Ain't nobody gonna be raining on my parade!"

Mama Mamba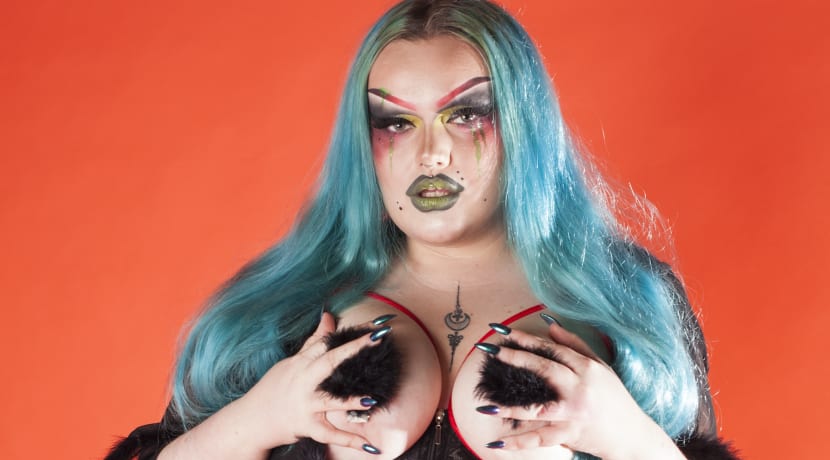 "My first encounter with drag was when I was just 14 and my mum took me to see The Rocky Horror Picture Show. I found myself in awe of the main character, Frankenfurter, a futuristic transvestite.
I've always been naturally drawn to the queer-minded and LGBT+ community, because we share the same kind of views.

I do believe that the gender binary is very outdated and a lot more complex than people perceive. I feel as though a lot of people need to be educated on this, and drag could be one way to open people's minds and explore this construct.
It definitely took a bit of building up to - and even now, going out in drag can be very daunting.
Also, being a plus-sized woman in very little clothing can be terrifying. But the more you do it, the more you learn to cope with it and embrace it regardless. I've definitely come a long way in terms of confidence since I started.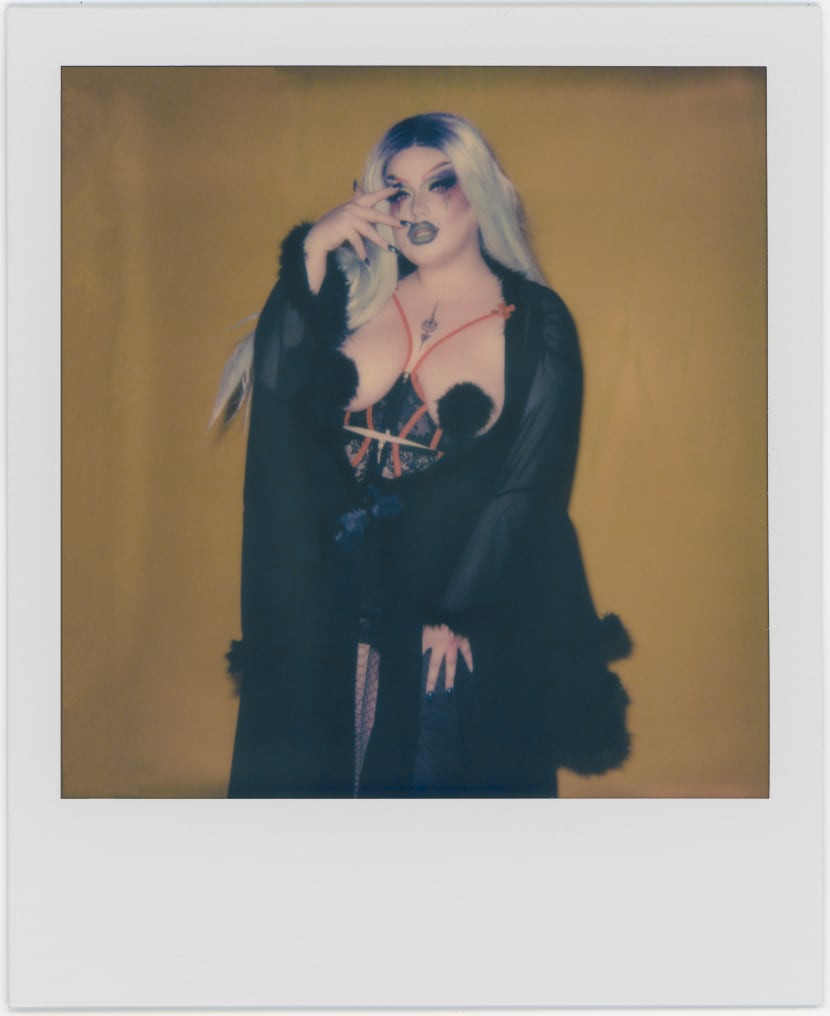 Once I'm in a safe space - eg, at the club - then it's fine, but it's getting to that place that can be scary. Obviously it draws a lot of attention, usually from the wrong kind of people.
The main thing I want to prove is that women can be drag queens.

This is something that gets questioned a lot. Many people will say that we aren't 'real' drag queens, but if someone is putting just as much time, effort, talent and artistry into something, then I don't see why their genitals have to define their art.
My stage name is Mama Mamba, and one of the first songs to which I did a lip-sync was When You're Good To Mama - so Mama came from that. Mamba came from the snake - the black mamba. I have a huge love for snakes. I have a pet one which I used in a performance once. They're seen as dangerous and exciting, which is how I like my performances to feel."

Killer Queens concept & photography by Laura Chen