Posted on 29 Jan 2020
Laura Chen is a 22-year-old Dutch artist who's been based in Birmingham for the last five years. She launched her Killer Queen project at the end of last year with the aim of documenting through photography as many Birmingham LGBTQ+ drag-queen artists as possible. To date, she's photographed around 40...
Laura has teamed up with Midlands Zone to highlight different Birmingham drag queen each month. This month is Ginny Lemon, Teal Sparkes and Jack Maesham.
GINNY LEMON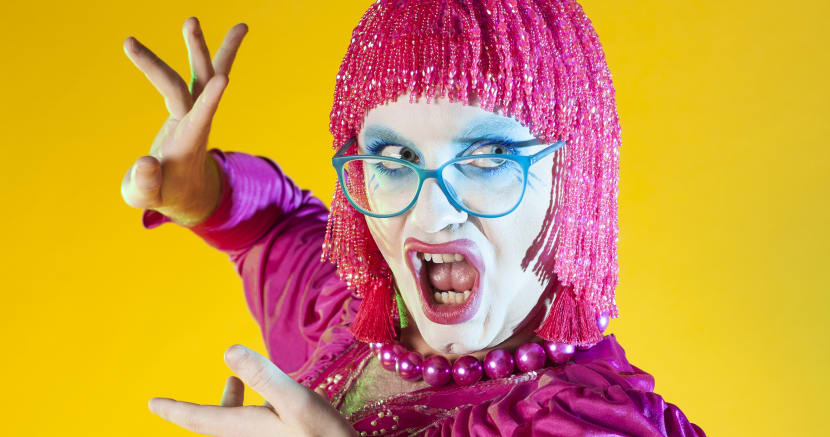 "To me, drag will always be about fun and fashion. I first started drag in 2016 as a way to escape the trauma of my sister's death and to explore another field of art. I like to combine my hobbies of collecting vintage clothes and creating music, which form the hideous combination that is Ginny! The message I try to convey is one of laughter and hope within such a dark world. Gender and drag aren't separate as far as I'm concerned. I don't think in terms of male and female; to me, it's all on a spectrum waiting to be explored.
My commentary is more about modern culture, or the lack thereof. In drag, I'm playing a character - my genitalia has nothing to do with it. I feel stupid and fabulous, so I act just like the way I'm dressed!
My aim is to educate children about gender and sexuality as separate agendas. My goal is to show acceptance to all, to promote trans visibility and to help people log off social media and enjoy life.
I see myself as an artist who understands that entertainment pays the bills."

TEAL SPARKES
"The first time I truly encountered drag culture in the flesh was about a year ago, when I first started going out and experiencing the Birmingham gay scene. I saw that there were queens who just came out in drag for the fun of it, and I realised it was something I could be a part of. With drag, I'm able to express myself in different and exciting ways. Being in drag allows me not to hold back. Ironically it makes me more my true self, even though I'm hidden under two inches of foundation. Within my drag, I often parody the idea of gender as a whole, and the different boundaries that have been set on the basis of whether we're male or female. I don't really see myself as trying to present as female, but rather as a living piece of art.
Drag means something different to everyone, and I think in this day and age it can mean anything you want it to. For me personally, drag is definitely an art form. I've always had an interest in fashion as an art form, but I've never had the money or the body to really be a part of the fashion world. But drag allows me to turn cheap and accessible clothing into a work of art and experience my fashion fantasy."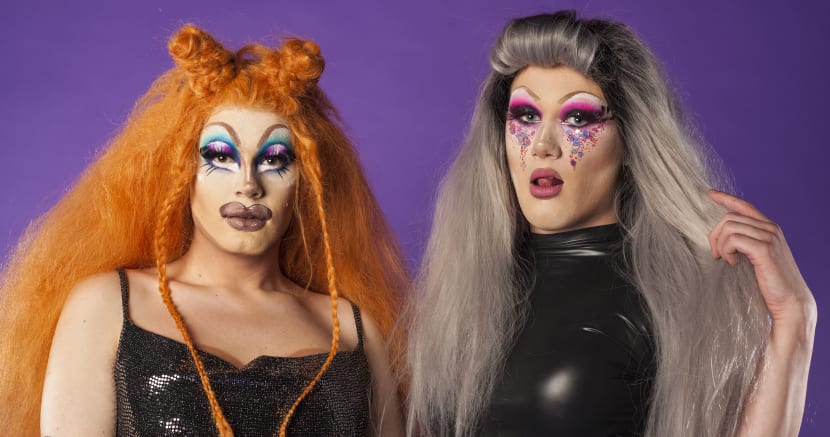 JACK MAESHAM

"It was a massive plunge to take, to actually go out with a wig, high heels, corsets and the whole shebang!
I ended up spending a lot of time being nervous, but the drag scene in Birmingham is so welcoming, and I've made some really nice friends through doing it. When in drag, I feel much more confident and, dare I say, sassy. I feel like a diva, but that may just be the heels talking! Drag definitely expresses something that I wouldn't express in real life. It allows me to be more 'in your face' and campy. When I'm performing, all my cares simply melt away. I just start living in and owning the space where I'm performing. It's such an amazing feeling and the adrenaline is just insane! I see myself as an entertainer, which is a big part of drag, but also as an activist, as I feel that everyone can be who they want to be, and drag has definitely got a grip on this momentum."