Posted on 28 Feb 2020
If your fancy is leather, rubber, sports, skin or pup play, then head to Brum's Gay Village this month to join fellow kinksters as they enjoy the city's first-ever fetish weekend - complete with dinners, barge parties, club nights and award ceremonies...

Birmingham Fetish Men's (BFM) quarterly get-together is this month presenting a full weekend of events for the very first time (13 - 15 March). Here are just a few of the highlights...

Friday 13th March

Welcome Drinks
The Fountain at 7.30pm
Mr Leather UK
Making its Birmingham debut - and a first for BFM - Mr Leather UK is an annual competition which sees the contestants whittled down to a final five to compete for the prestigious title.
The event will be compered by BFM supporter & friend Miss Penny. A new Mr Leather UK will be crowned by midnight.

Eden Bar, 9pm, £5 entry
Dress code - Anything fetish - rubber, leather, skin, rugby, sports gear, pup...
After... Party on at Eden Bar or head over to Boltz Club for BFM Afterdark Part 1.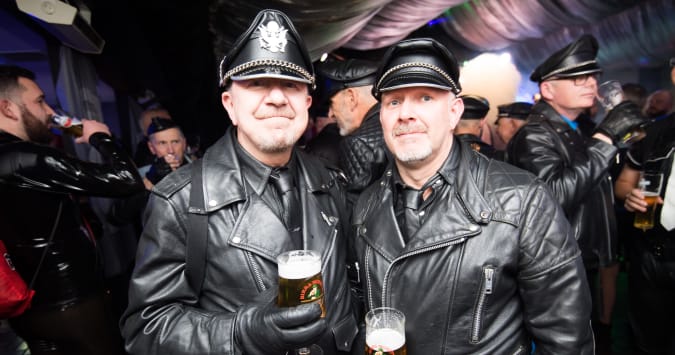 Saturday 14th March
Floating fetish barge trip
Men dressed in gear, floating around the canals of Birmingham on a guided tour while very camp music blares out... The tour takes two-and-a-half hours. Licenced bar included.
Just A Scritch
Pup-focused event at Eden Marquee for pups, handlers and those who are just curious as to what's going on with pup play. Free event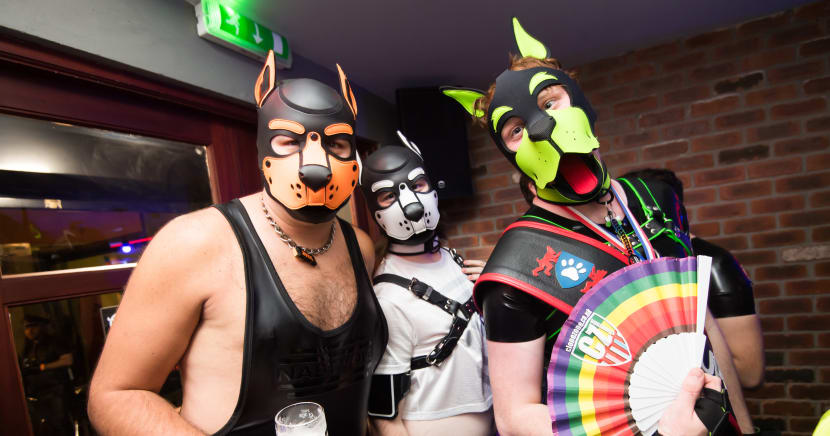 Gear Tunes Live
Massive effort to raise as much cash as possible for the Albert Kennedy Trust - a voluntary organisation which helps members of the LGBTQ+ community who are homeless, living in a hostile environment or in a housing crisis. Current Mr Rubber UK, Andrew Holt, and Mr Rubber Europe will both be in attendance.
6pm - 7.30pm
BFM Party
Eden Marquee 9.30pm - 3am.
Sunday 15th March

Bizarre Bazaar
Standing event held at the Nightingale, catering to the alt market and featuring lots of new & second-hand kinky gear and pup attire, available to purchase.
The Last Gasp
Anyone still standing after Leather Social can join in with Eden's regular karaoke night with Nicky.

Now you've made your plans for Birmingham Fetish Weekend, it's time to stock up your gear - check out our top picks from our friends at Clonezone here.